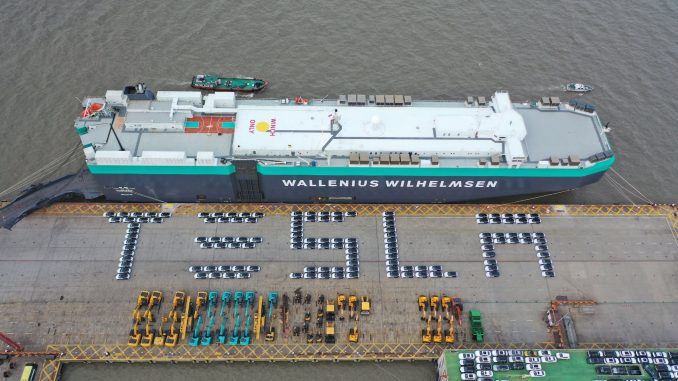 In the Q2 2021 update Tesla announced that Giga Shanghai is now the company's primary vehicle export hub. While it only recently received the official designation, the factory in China has been exporting cars since October 2020.
According to new data from the automaker, there are now a lot of made-in-China Tesla cars in other parts of the world.
From January to August 2021 a total of 97,946 Model 3 and Model Y vehicles left the country on a cargo ship.
Tesla China said those vehicles landed in 10 different countries and regions including Australia, Japan, South Korea, Singapore, and several countries in Europe. Surprisingly, the United States was also on the list.
In a statement on Saturday, Tesla noted the exports were increased in an effort to bring "high-quality and high-value" electric vehicles (EVs) to global premium car markets, reports Gasgoo.
Tesla's export volume out of Shanghai reached a record high of 31,739 units in August alone.