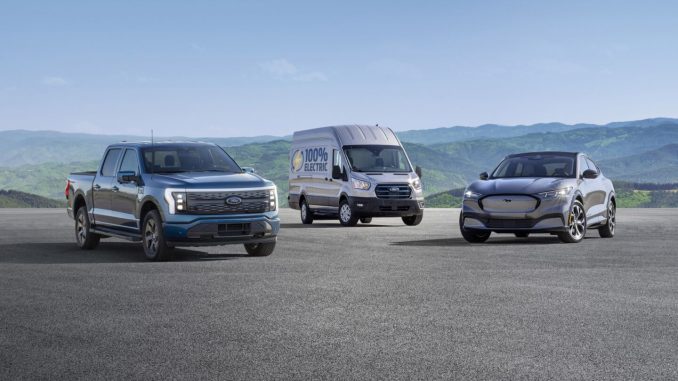 Ford has given their dealer network until October 31, 2022 to decide if they want to continue to sell electric vehicles (EVs). The decision will also have to come with a commitment to spend as much as $1.2 million and that they will only sell their EVs at non-negotiable prices, ending the crazy dealer markups we have seen on the Mustang Mach-E and F-150 Lightning.
The automaker set out the new guidelines at their annual nation dealer meeting in Las Vegas this week, announcing two different tiers they can opt in to.
The highest tier is the 'Model e Certified Elite.' This tier requires a $900,000 investment, most of which will go to installing two DC fast chargers, one of which must be made available to the public.
Opting for this tier will also require another investment in 2026 to install a third DC fast charger, which will likely amount to another $300,000. These dealers will have limited EV stock on hand and have demo models available for test drives.
The lower tier is 'Model e Certified.' This tier requires a $500,000 investment, again mostly for one public DC fast chargers. The lower investment will also mean they will only be allowed to sell a limited number of EVs in a year. How many hasn't been decided yet.
Unlike the Elite tier, these dealers will not carry stock or have demo units, reports Automotive News.
Both certifications will come into effect on January 1, 2024, and will last until the end of 2026. For those dealers that decide not to join either tier, they will be limited to selling Ford's internal combustion engine (ICE) vehicles and hybrids.
They can revisit that decision and opt in to one of the tiers starting in 2027.