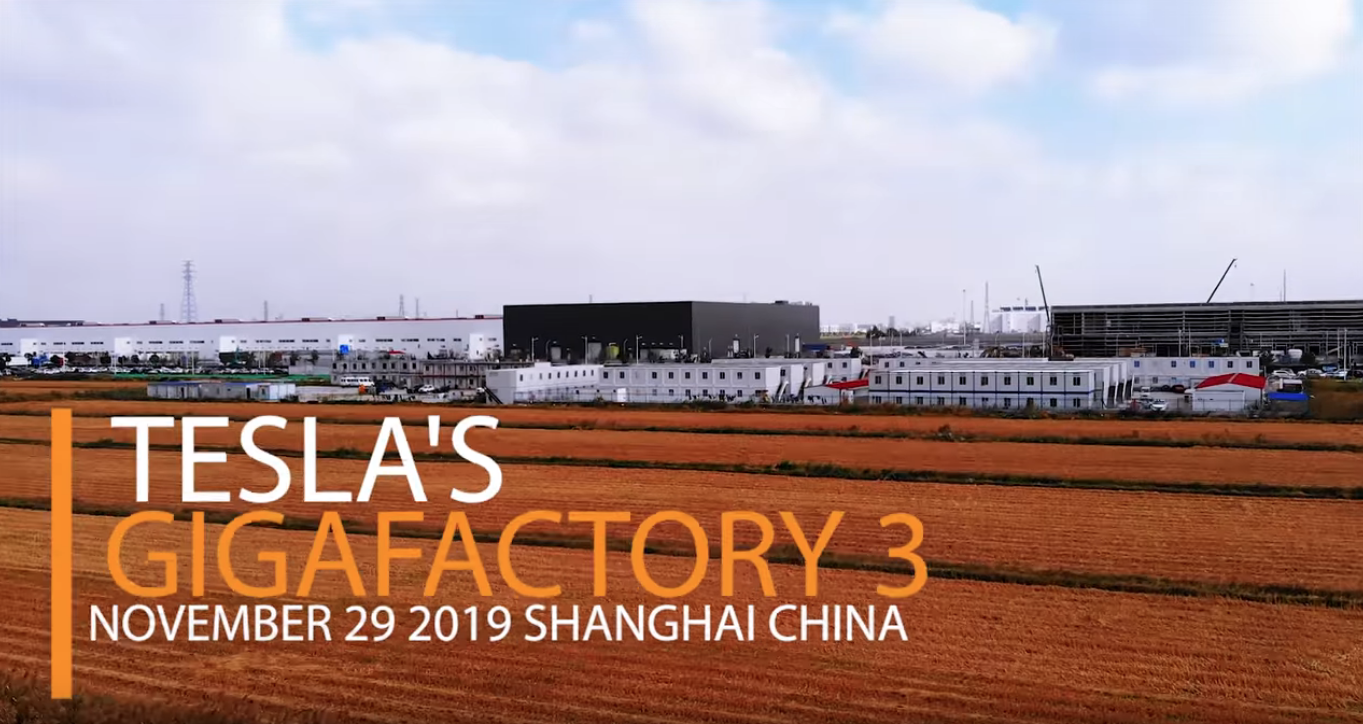 Just 11 short months ago the site of Gigafactory 3 in Shanghai was nothing more than an empty muddy field. Fast forward to today, and you have a sprawling electric vehicle factory already pumping out Tesla Model 3's.
In the latest drone video flyover from Jason Yang we can see the tremendous progress that has been this year, all resulting in the latest made-in-China Model 3's emerging from the factory.
In sections of the video, we can see one of the large Supercharger stations at Gigafactory Shanghai, where a number of the new vehicles are charging. In the background, we can see an even larger parking lot of about 150 Model 3's, most of them in either blue or black, with a handful of white and midnight silver thrown in as well (watch from about 1m30s to 3m05s).
Check out the full video below. Hopefully we'll be getting similar updates when the new Gigafactory in Berlin begins construction.