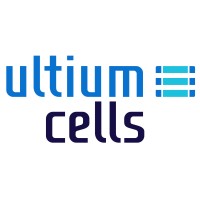 As the race to produce EV batteries continues to heat up, General Motors and LG Energy Solutions are considering a fourth EV plant for their joint-venture company.
Via reporting by Reuters, Ultium Cells is now considering a fourth battery plant in Indiana.
Ultium has sites in Tennessee, Michigan and Ohio under construction or nearing completion.
As per a company spokesperson:
[Ultium Cells] is developing a competitive business case for a potential large investment that could be located in New Carlisle, Indiana.
The company has reportedly already submitted a tax abatement application which they hope to have approved by next month.
Via sources close to the company said the new Indiana plant would be a similar size and investment as the other three EV battery plants.
Which would mean the site would see around a $2 billion investment.
It has been a busy couple of months for the General Motors and Ultium.
Last month, Ultium secured a $2.5 billion loan from the US Department of Energy to help finance the construction of its three EV battery plants.
While that same month, General Motors struck multi-year deals with LG Chem and Livent Corp to secure raw materials for battery production.
General Motors is no stranger to Indiana and currently operates Fort Wayne Assembly in Roanoke, Indiana.