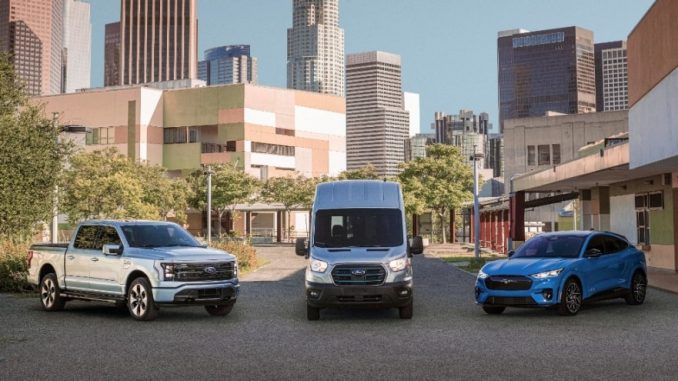 Ford is one of the most recognizable brands in the US. However, thanks to EV sales, the company has retained its crown as the best-selling auto brand in the country.
New headlight tech will help Ford drivers focus more on the road.
The storied automaker grew faster than the rest of the industry. While growth across the industry stood at a respectable 4.8 percent year on year, Ford posted 27.3 percent growth for August. Its market share grew to 13.4 percent from 2.4 percent in August 2021.
Ford also reports that retail orders for its 2023 model year were 76,000. This was up 41 percent from August 2021.
Ford's EVs are responsible for most of this growth, namely the F-150 Lightning pickup truck, Mustang Mach-E SUV, and E-Transit van. The company's EV sales grew four-fold year on year. Sweetening the deal for Lightning buyers is a 250 kWh of complimentary charging offered by Ford.
Ford says the Lightning had its best sales month ever in August. The Mach-E sold 115 percent better than in the same period last year. Sales of the Ford E-Transit van totaled almost 4,000.
Meanwhile, Ford has recalled the Mach-E due to a potential failure of the axle.