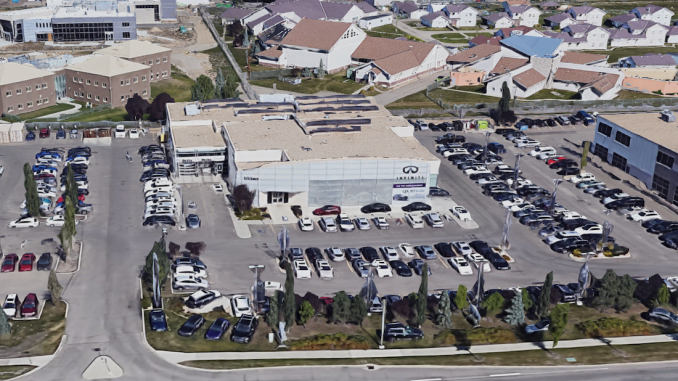 Tesla is continuing to rapidly expand its retail presence in Canada as the automaker will soon open a new store in Edmonton, Alberta.
According to two independent sources familiar with the matter, Tesla has purchased the Ericksen Infiniti dealership in West Edmonton. The new store will be the second Tesla location in the province after Calgary, which opened in 2015.
The deal was reportedly finalized very recently and an official announcement is expected soon, possibly as early as next week.
To support the claim of a sale of the property, Ericksen Infiniti is currently holding a "We're Moving" close-out event to reduce inventory.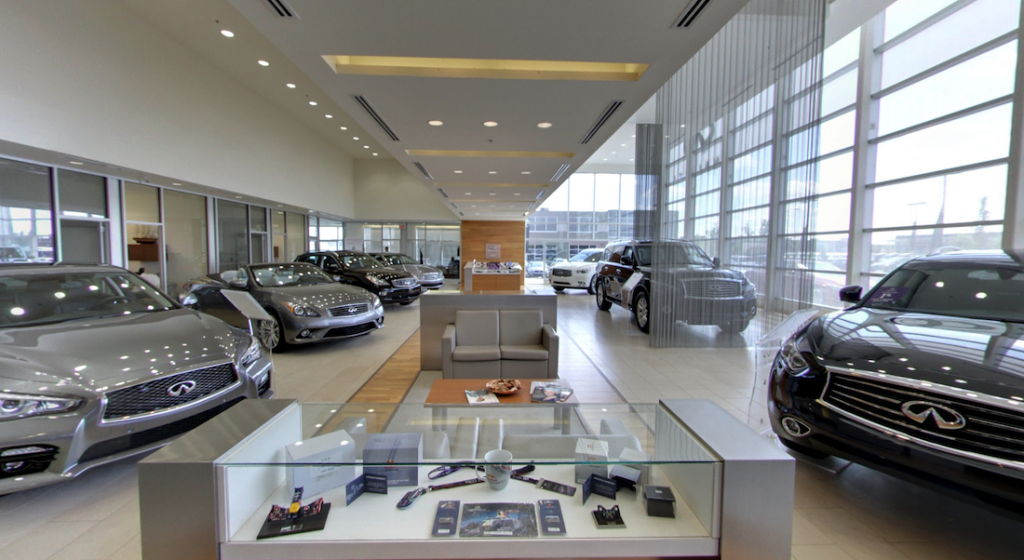 The new store is located at 17616 111 Ave NW in West Edmonton right in the middle of several other auto dealerships. Mercedes Benz and Acura are located across the road, and Porsche and Lexus are just several hundred meters down the road.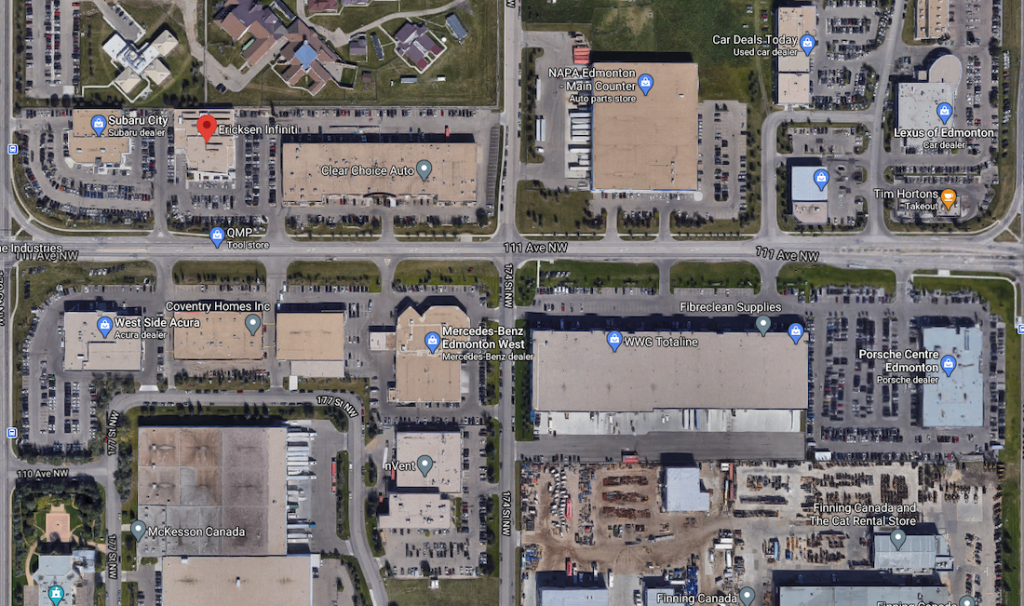 Once it opens, Tesla Edmonton will serve as a Sales, Service, and Delivery Center, meaning new owners will no longer have to make a full-day trip to Calgary to pick up their new car.
When will Tesla Edmonton open?
In browsing the Tesla Careers website, the automaker has yet to publish any job postings for Edmonton. Given that fact, and that some work will be required to rebrand and install chargers, we expect Tesla won't open until the early spring.
Edmonton is just one of many markets we know Tesla will be entering soon. Earlier this week Drive Tesla reported exclusively that the automaker is opening another store in Surrey, British Columbia.
Saskatoon's new Sales, Delivery and Service Center is expected to open any day now.
Recent job postings for Winnipeg and Halifax also indicate Tesla is preparing to open retail locations in Manitoba and Nova Scotia soon.
Tesla's move to open so many locations quickly is likely due in part to the recent change to their Carrier Direct policy. The sudden change ended home deliveries for customers in provinces that do not have a Tesla store.