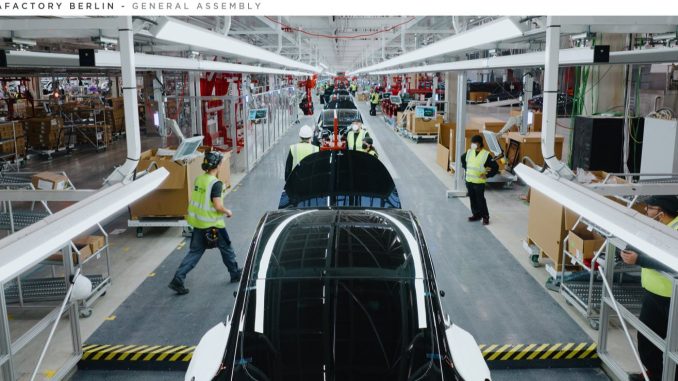 Tesla is stepping up its recruitment game for Giga Berlin, just days after finally receiving environmental approval for the new factory last week.
Ahead of the official start of production, Tesla sent out a tweet on Sunday with the simple caption, "Giga Berlin darf eröffnen," which when translated means "Come join the team!"
https://twitter.com/Tesla/status/1500386369683832833
Included in the tweet is a link to Tesla's Careers page, which shows the automaker currently has more than 400 active job postings for Giga Berlin.
Many of the jobs are in manufacturing, with hundreds of other jobs available in categories like Human Resources, Construction & Facilities, Supply Chain, and Engineering & Information Technology to name just a few.
With final approval and the start of production expected in just a few weeks, this hiring spree is just the beginning.
According to information received by Drive Tesla, the automaker is targeted to have 10,000 employees at the factory by the end of 2022, a significant number for a factory in its first year of operation.
With such a large number of employees, Tesla is doing what they can to help them get to the factory in a fast and efficient manner with the recent purchase of their own rail line.
The train will run from the nearby town of Erkner to a stop just south of Giga Berlin. That stop will be temporary until a new station is commissioned at the north end of the factory.
Tesla buys rail track to make Giga Berlin employee commute easier