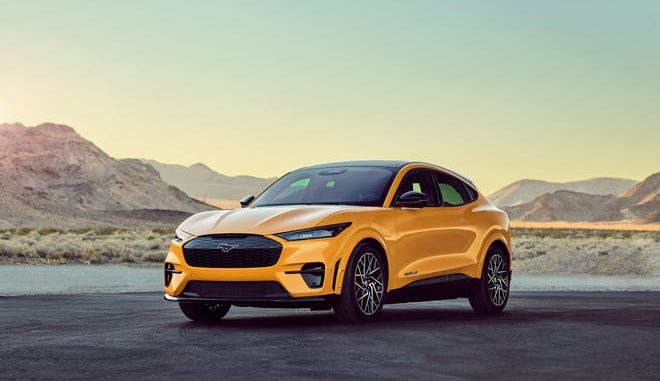 Ford Mustang Mach-E sales dropped by nearly half in February in a month where the US automaker struggled to move vehicles.
As per reporting by InsideEVs, the Mustang Mach-E sold a total of 2,001 units last month. However, that represents a drop of 46.5 per cent compared to previous years' number.
In fact, Ford reported a drop of 20.9 per cent in year over year sales in February. The company sold 123,350 vehicles in total last month. However, Ford's electrified vehicle sales did increase 13 per cent in year over year sales in February.
These massive drops are due to two specific factors.
The first is issues with the supply chain. Due to chip supply issues, Ford had to pause production on multiple lines, including the Ford Mustang Mach-E line.
The second is due to multiple shutdowns and fewer cars coming off the production line; Ford dealerships do not have much inventory. In fact, many dealers are entirely sold out and are selling vehicles before they arrive on the lot.
Ford is not alone in having a rough February. Subaru reported a 7.1 per cent decrease in sales, while Toyota reported an 11.2 per cent decrease.
Ford establishes separate 'Model e' electric vehicle division
Source: InsideEVs