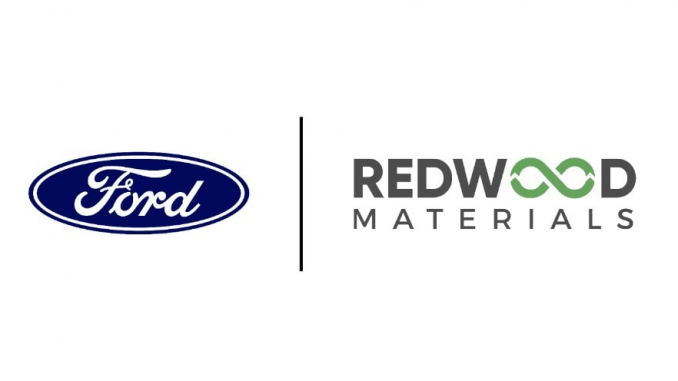 Ford announced today a new partnership with Tesla co-founder JB Straubel and his company Redwood Materials.
The deal will see Redwood recycle Ford's EV battery materials, as well as improve the automaker's domestic battery supply chain.
In a press release Ford says the deal will help the company "localizing the complex supply chain network, creating recycling options for end-of-life vehicles, ramping lithium-ion recycling and increasing U.S. battery production."
The partnership will lead to less reliance on imported EV battery materials, leading to a lowering of Ford's carbon footprint while at the same time reducing their costs.
"Increasing our nation's production of batteries and their materials through domestic recycling can serve as a key enabler to improve the environmental footprint of U.S. manufacturing of lithium-ion batteries, decrease cost and, in turn, drive up domestic adoption of electric vehicles," Straubel said.
Along with the partnership Ford has invested $50 million into Redwood Materials to help expand their manufacturing footprint.
Until recently Redwood Materials was only known as an EV battery recycler. Last week the company announced plans to build a massive 500GWh EV battery materials factory in the US.
The location of the facility will be announced in 2022, with the company also planning to build a similar facility in Europe by 2023.