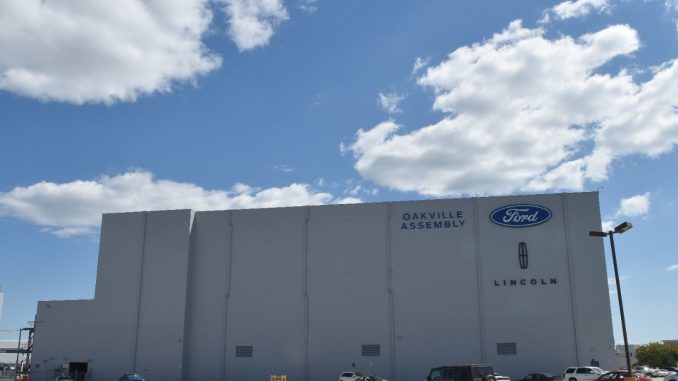 The federal and Ontario governments are jointly offering up to half a billion a dollars to help bring electric vehicle production to Ford's assembly plant in Oakville, Ontario.
Ottawa has reportedly told the company it is "willing to do what it takes" to bring EV production north of the border. The $500M offer will form what is expected to be a $2 billion retooling of the Oakville Assembly Complex.
News of the offer comes after pressure from both environmentalists and labour unions to help save the Oakville Assembly Complex and protect thousands of jobs. Ford Motor Co. and its main union Unifor, are current in labour negotiations with electrification a key part of the talks, reports The Star.
One of the main products manufactured at the facility is the Ford Edge, which is expected to end production in 2023 putting more than 4,000 jobs in jeopardy. Bringing production of the electric Mustang Mach-E and eventually the F-150 to Ontario could save those jobs and create even more.
Federal Innovation Minister Navdeep Bains has also written to President and CEO of Ford Canada, Dean Stoneley, arguing the experienced auto sector and the rich natural resources available in Canada make it the perfect place to manufacture EVs.
"The choice to dedicate the Oakville Assembly Plant to the production of battery electric vehicles shows alignment between Ford's commercial priorities and Canada's commitment to sustainable growth,"
The negotiations between Ford and Unifor are the first to occur between the union and one of the "Big Three" automakers. It is hoped the results of the talks will set a precedent for future negotiations and will help modernize the Canadian auto industry and make Canada one of the leading EV manufacturers in the world.