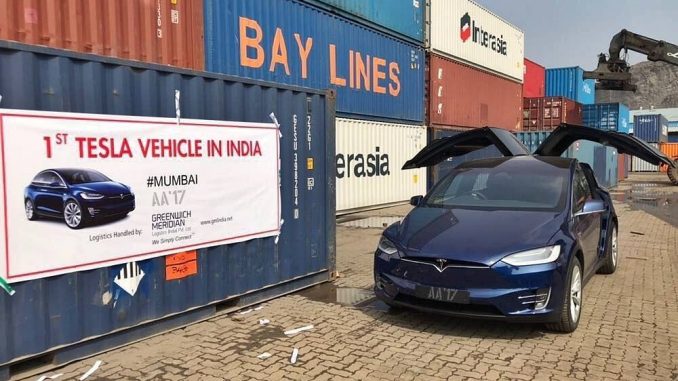 Tesla's first venture into India may not be to bring their electric vehicles (EVs) to the country, but to open a research centre.
According to a report in the Economic Times citing people familiar with the matter, the US automaker held exploratory discussions with government officials in the southwest Indian state of Karnataka on September 10, 2020. The meeting was initiated by the officials who want Tesla to invest in a new research facility in Bengaluru.
"Tesla has shown initial interest to invest in a research and innovation centre in Karnataka and the talks are at a preliminary stage," said one of the anonymous sources.
The initial discussions were apparently enough for a follow-up meeting to be scheduled for later this month. It is expected government officials will present a detailed proposal to Tesla at that meeting.
Tesla fans in India have long been asking when the EVs would make their way to their country. Back in 2018 CEO Elon Musk confirmed his company's desire to have an official presence in the country.

Would love to be in India. Some challenging government regulations, unfortunately. Deepak Ahuja, our CFO, is from India. Tesla will be there as soon as he believes we should.

— Elon Musk (@elonmusk) May 30, 2018
The biggest stumbling block to making that happen appears to be the high import duties that would make the cars very expensive, to the point of becoming unaffordable.
I'm told import duties are extremely high (up to 100%), even for electric cars. This would make our cars unaffordable.

— Elon Musk (@elonmusk) August 1, 2019
The country is still embracing electrification though, with the Government of India considering plan to install EV charging stations at 69,000 gas stations across the country.
Source: Economic Times
Featured image via Facebook