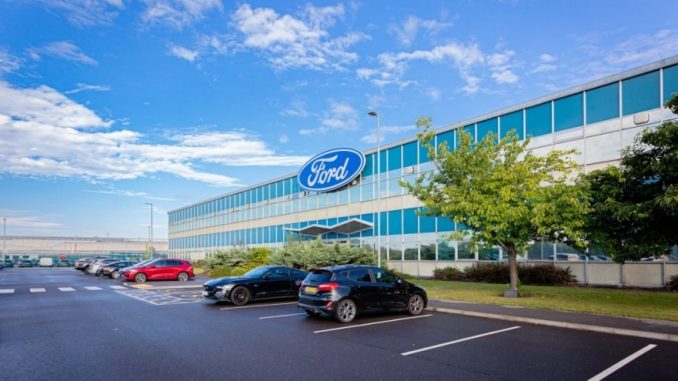 Ford announced that it would invest up to $316 million to build electric car components at their Halewood factory near Liverpool, UK.
The plant will produce 250,000 power units a year for all-electric passenger and commercial vehicles starting in mid-2024 for export to Europe.
The Halewood factory will become the first European plant to produce electric vehicle parts for the American-based automaker. Ford has two European transmission plants, the other being in Cologne, Germany.
The Halewood plant was chosen due to its excellent record on quality, competitiveness and the strong skills base and commitment of the employees as per the Ford press release.
However, the fact that the British government contributing to the investment through the Automotive Transformation Fund might have helped. Under the Fund, the government typically provides around 10% of the total investment value of the project for automotive firms. The exact amount received by Ford is unclear.
This announcement is one of many over the past few months for British manufacturing. In July, Nissan announced a new battery plant in the UK. In addition, Stellantis announced their Vauxhall Ellesmere Port factory would produce electric vans.