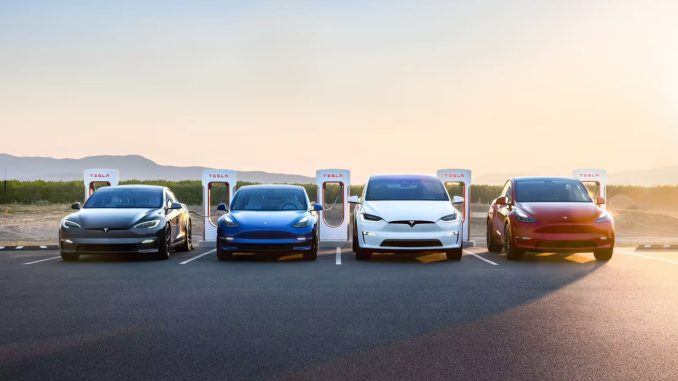 Tesla has dominated electric vehicle (EV) sales in the US. The Texas-based automaker held a commanding 79% share of the EV market in 2020.
That number dropped a bit in 2021, down to 66.3% through the first half of the year, according to registration data from Experian.
According to Bank of America (BofA), that drop is just the beginning and Tesla's US EV market share will plummet to just 19% by 2024.
The investment bank says the reason for the precipitous drop is due to an all-familiar talking point when it comes to Tesla – competition.
"We think 2022 marks the start of commercialization for electric vehicles, with many start-up EV automakers launching/ramping new product and many incumbent automakers also beginning their product launch onslaught," the bank said. (via OilPrice)
BofA doesn't stop there. They also predict Tesla's EV market share will be less than those of Ford and General Motors by 2024, the two automakers it says will benefit the most from Tesla's decline.
Ford currently sells only one EV, the Mustang Mach-E. Their lineup is set to expand this spring with the launch of the F-150 Lightning. The automaker has about 200,000 reservations for the electric pickup truck, and recently increased their annual targeted production to 150,000 units.
General Motors is currently mired in a lengthy and expensive recall of the Chevy Bolt EV and Bolt EUV. Production of those two vehicles have been shutdown since last summer, resulting in GM selling only 26 EVs in Q4 2021 (25 Bolts, 1 Hummer EV).
GM has plans to expand their lineup with the Hummer EV, Equinox EV, Silverado EV and more. Many of these are not scheduled to be released until 2023 at the earliest.