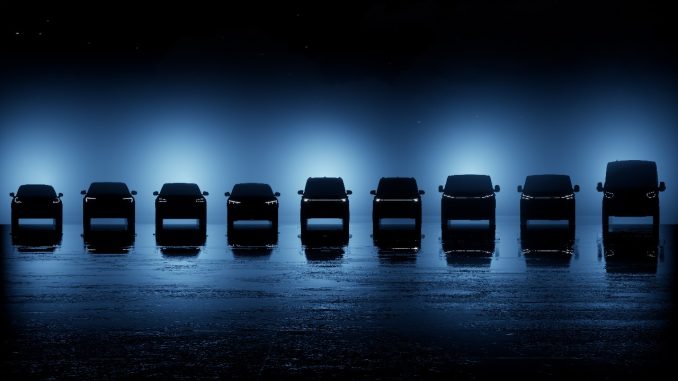 Ford announced their new European EV plan to offer seven new all-electric vehicles by 2024.
Ford will combine the efforts of Ford Pro and Ford Model e to define the future of the company in Europe. The two units will push forward to reach Ford's goal of selling 600,000 EV units by 2026.
Ford establishes separate 'Model e' electric vehicle division
The acceleration of EV sales on the European continent is essential for Ford to reach its goal of 2 million global EV sales by 2026.
In Europe, Ford already released the Mustang Mach-E in 2021 and the Mach-E GT earlier in 2022.
The company is also planning to launch the E-Transit in the next quarter. In addition to these three vehicles, Ford will release three new passenger vehicles and four new commercial vehicles in the coming years.
In 2023, Ford will add an all-new unnamed medium-sized crossover to the Cologne production line.
Then, a second EV will be added to the Cologne line in 2024.
In addition, the Ford Puma will get an electric version starting in 2024 produced on the Craiova line.
Ford signed a non-binding MOU with SK ON Co. LTD and Koc Holding to create one of Europe's largest commercial vehicle battery production sites for their EV builds. The joint venture will be located near Ankara, Turkey.
Finally, Ford announced that Ford Otosan would take over ownership of their Craoiva plant subject to regulatory approval. Ford Otosan is a joint venture between Ford and Koc Holding.
At least to say, this all-encompassing release has a lot of information, and more will come as Ford moves forward on its electrification plan in Europe.
You can check out the full release video down below.