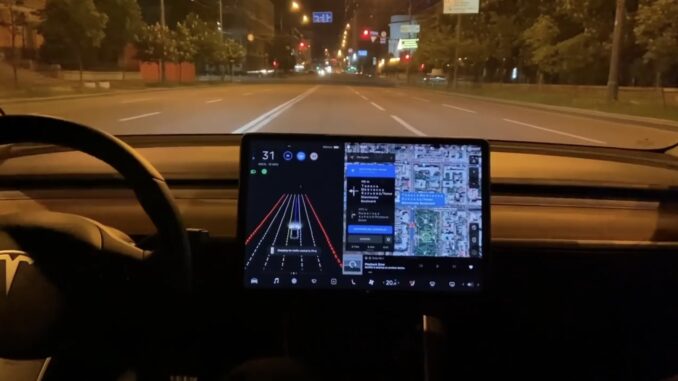 Tesla's Full Self-Driving (FSD) beta software is still only limited to a select group of testers in the US.
Canada and Norway were slated to be next on the release list, but as of the latest update from CEO Elon Musk last week, Canada and presumably Europe are still at least a few months away from receiving the software.
That hasn't stopped a Tesla owner from somehow being able to get an older version (V8.2) of the self-driving software to work in Kiev, Ukraine.
According to a translation of the video by @ewwgaas, they don't reveal how they were able to access it, but it is very clearly a hack that we haven't seen until now.
Musk has said several times the reason the company has not released FSD beta in Canada is due to the subtle differences between US and Canadian roads. Those differences in North America might be subtle, but the differences between US and Ukrainian roads isn't.
The video gives us several examples of the software struggling to figure out what to do in certain scenarios. This is also due to insufficient map data for the region.
Despite this, the software also works surprisingly well in most scenarios, showcasing how even an older version is still extremely capable even in a region that hasn't been premapped.
This likely won't be the last video we see from these hackers. The also say they will attempt to get the latest V10 FSD beta software to see how it performs.
You can check out the full video below.