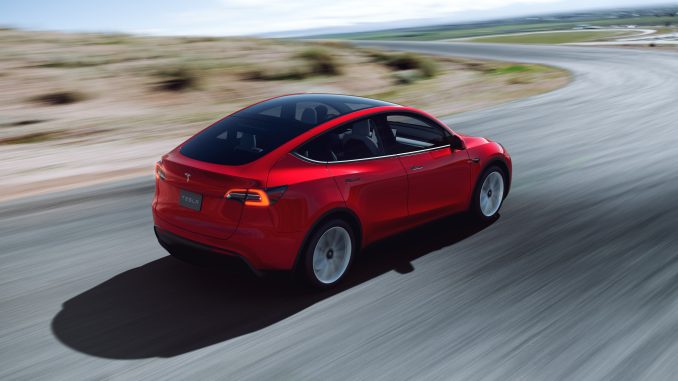 The Tesla Model Y absolutely crushed June sales and sits atop the list of best-selling SUVs in China for June.
The data comes from the China Passenger Car Association (CPCA) and includes both EVs and traditional internal combustion vehicles.
The top five selling SUVs were: (via CnEVPost)
BYD Song
Honda CR-V
Haval H6
Changan CS75
The Model Y sold 52,150 units in June, a 348.7 per cent increase year-over-year.
It also means that the Tesla SUV sold more than 20,000 units more than the second-place vehicle on the list.
Almost the entire best-selling SUV line-up has some great year-over-year sales.
The second-place BYD Song sold 31,787 units, a 122.1 per cent increase compared to 2021.
While the third-place Honda CR-V sold 24,326, a 62.9 per cent increase.
Only one vehicle in the top 10 saw a significant decrease: Great Wall Auto's Haval H6.
The longstanding number one on the SUV list saw a substantial dip of 21.4 per cent in year-over-year sales, putting it fourth on the list.
This news only continues Tesla's great June in China.
Not only is the company rebounding after COVID-related issues.
As we reported earlier this week, Tesla had a record-setting month in total auto sales and production out of Giga Shanghai.
Tesla sold 78,906 China-made vehicles last month, surpassing its previous record of 70,847.