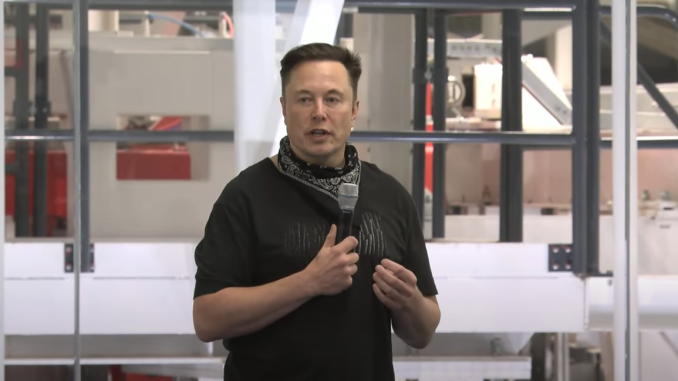 After hosting two all-hands meeting for SpaceX and Tesla in the last few weeks, Elon Musk is set to be a guest at a Twitter all-hands meeting on Thursday, June 16 2022.
The meeting will mark the first time Musk has had the opportunity to directly address Twitter employees since announcing his $44 billion buyout of the social media company.
Details of the meeting, first reported by Business Insider, were shared by CEO Parag Agrawal in an email to employees on Monday. The email explained the meeting would take place on Thursday morning and employees could submit questions for Musk ahead of time.
Leslie Berland, the company's marketing leader, will moderate the session.
Musk was supposed to be part of an AMA (ask me anything) session with employees in early April prior to announcing his buyout, but after becoming Twitter's largest shareholder and announcing he planned to take a seat on the company's board of directors.
That event was later cancelled after Musk decided to not join the board.
There has been a lot of uncertainty in recent weeks if Musk will follow through on his proposed buyout. Musk has questioned Twitter's statistics that less than 5% of daily active users are spam or fake accounts, and has requested access to additional data so that he could verify the numbers.
Twitter was initially reluctant to provide the data, but as we told you last week the company has reportedly agreed to give Musk access to a 'firehose' of data.