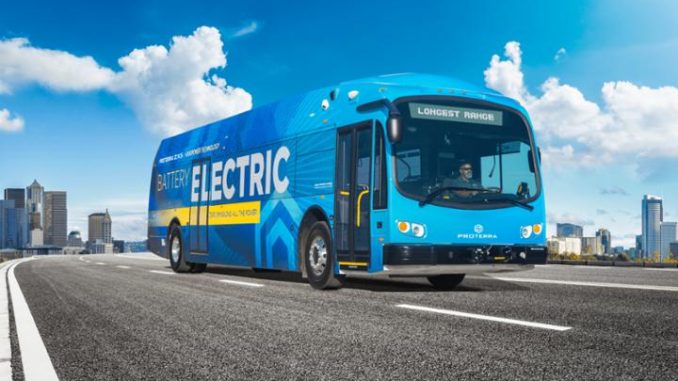 After a lengthy procurement process, BC Transit announced the first contract to build and deliver electric buses to the Victoria Capital Region.
BC Transit awarded Proterra Operating Company a non-exclusive contract to build and deliver ten heavy-duty electric buses.
BC Transit will deploy a single electric bus in Victoria this Fall. Then, in the Summer of 2023, Proterra will deliver ten built-to-order buses for the transit company.
The contract also allows flexibility in purchasing more buses, charging equipment and supporting services in the future.
The Victoria Bus Project is getting both federal and provincial money. Through the Canada Infrastructure Plan, the Government of Canada is funding 40 per cent. At the same time, the Province of British Columbia is funding another 40 per cent.
BC Transit is covering the remaining 20 per cent of the cost.
The Victoria electric bus project is part of a broader BC Transit initiative called the Low Carbon Fleet Program. The program aims to reduce greenhouse gas emissions and replace over 1200 diesel and gas buses with electric buses over a ten-year timeframe.
Proterra is one of the leading electric bus companies in the world and has over 800 vehicles on the road already. Proterra already has several clients in Canada including: Roam Transit, Edmonton Transit and the Toronto Transit Commission.
Brampton's fleet of electric buses begins taking fares tomorrow