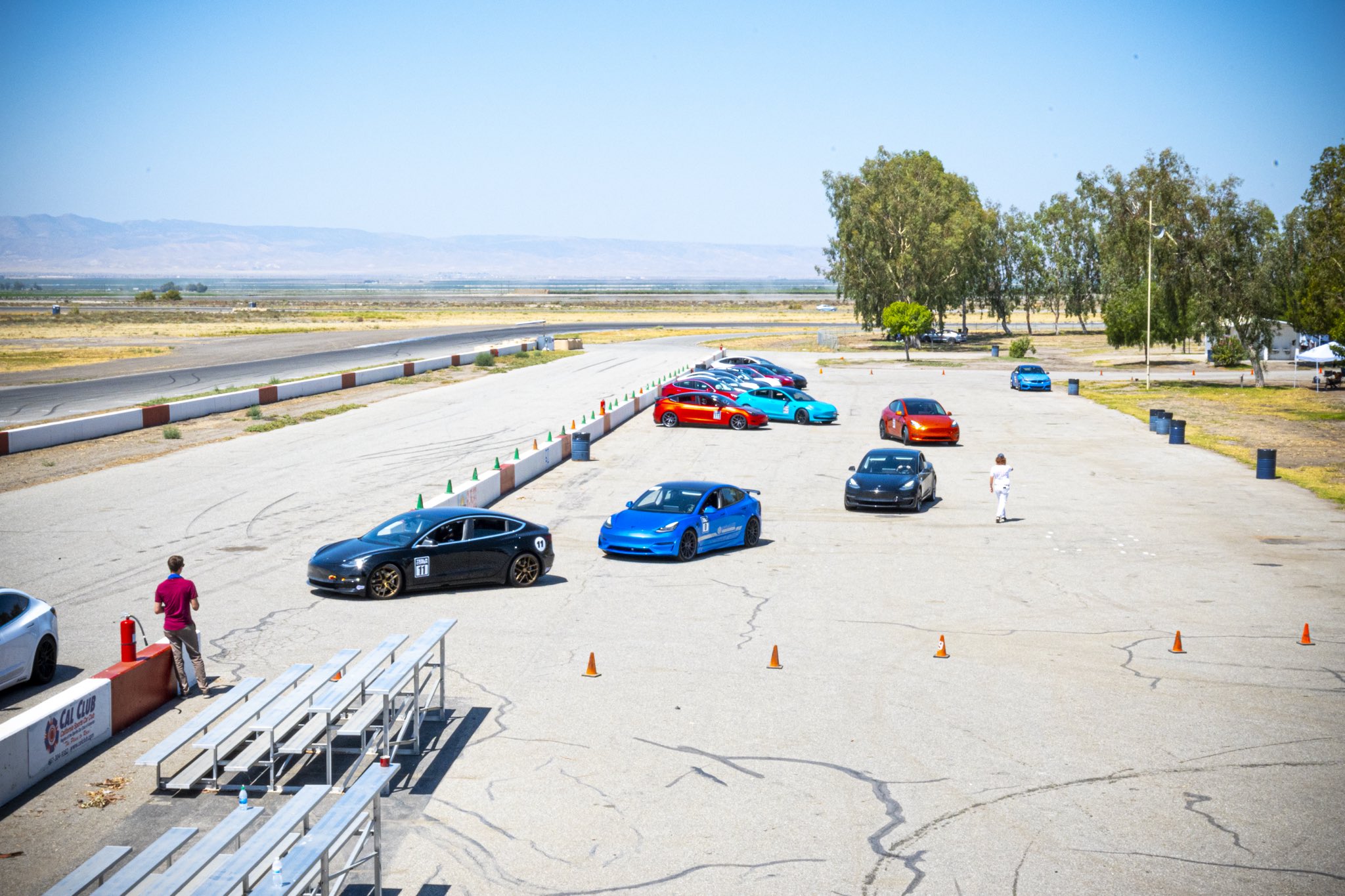 Buttonwillow race track is a popular spot for Tesla owners with frequent Tesla Corsa events held at the track. The 3.1 mile (4.98km) track, located just north of Los Angeles, is so popular they're building a second 2.5 mile (4.02km) track just next door.
Crews are still putting the finishing touches on "Track 2", but when it is complete it should feature a 16-stall Tesla Supercharger.
Buttonwillow Raceway Park's President Les Phillips., confirmed the news in an interview with The Watt Car.
"We are…in final discussions with Tesla for 16 Supercharger stations as the EV enthusiast market is expanding so rapidly."
When Tesla owners attend events at the track, they are able to plug into a few 50 amp plugs in the adjacent RV park, but they don't provide the speeds from a V3 Supercharger.
The closest Supercharger is more than 12 miles (19km) to the south, with Kettleman City 43 miles (69km) to the north.
UPDATE: Thanks to @omg_tesla on Twitter, here is the proposed location of the Tesla Superchargers, right next to a solar shade.