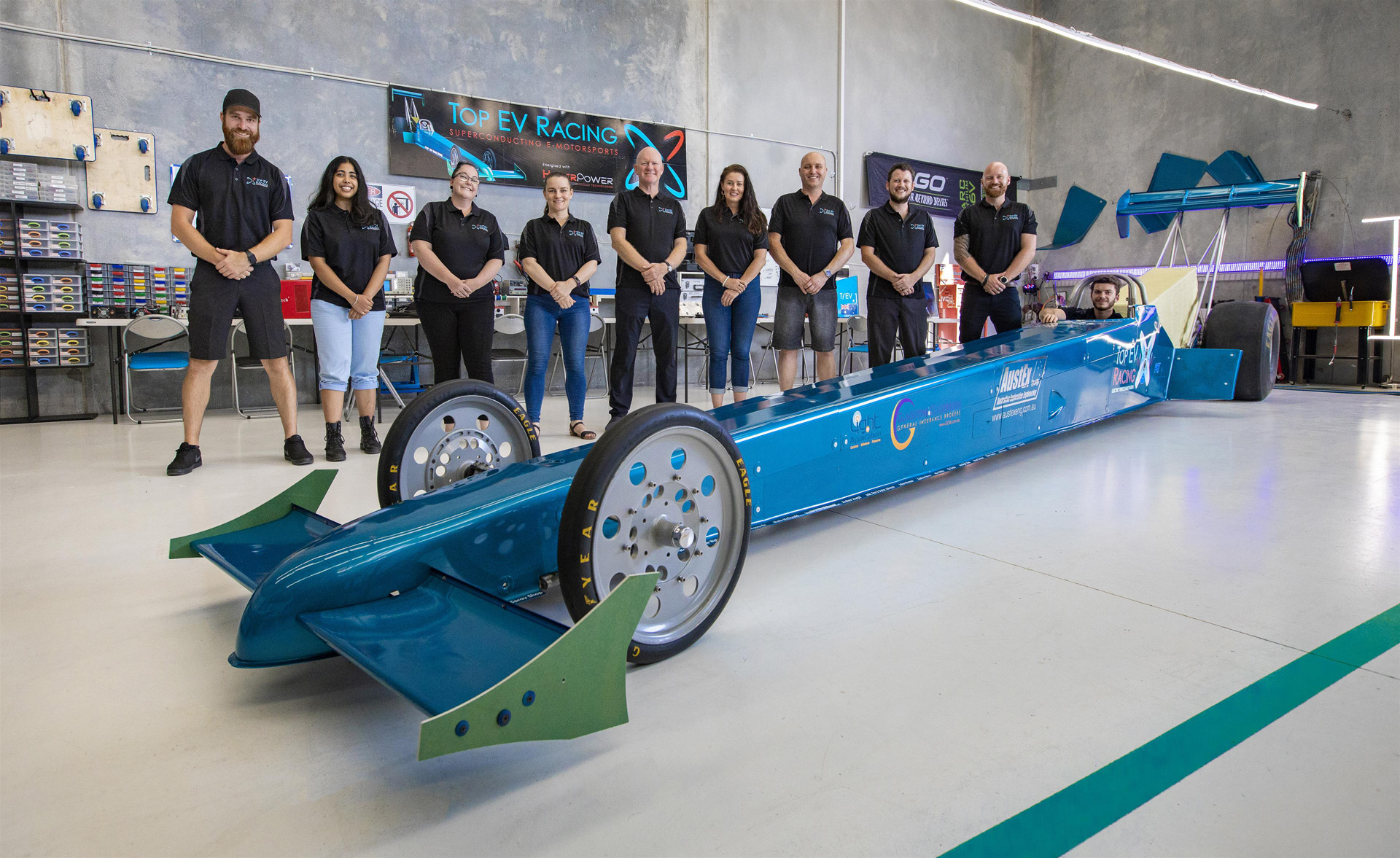 Hyperpower Technologies, a research and EV development company based in Western Australia has recently taken the wraps off an electric motor that produces a whopping 1,340 horsepower (1 MegaWatt).
Codenamed QFM-360-X, the powerful electric motor measures 17 inches in diameter and is manufactured with parts made mostly in-house due to there being nothing in the market that could meet their specifications.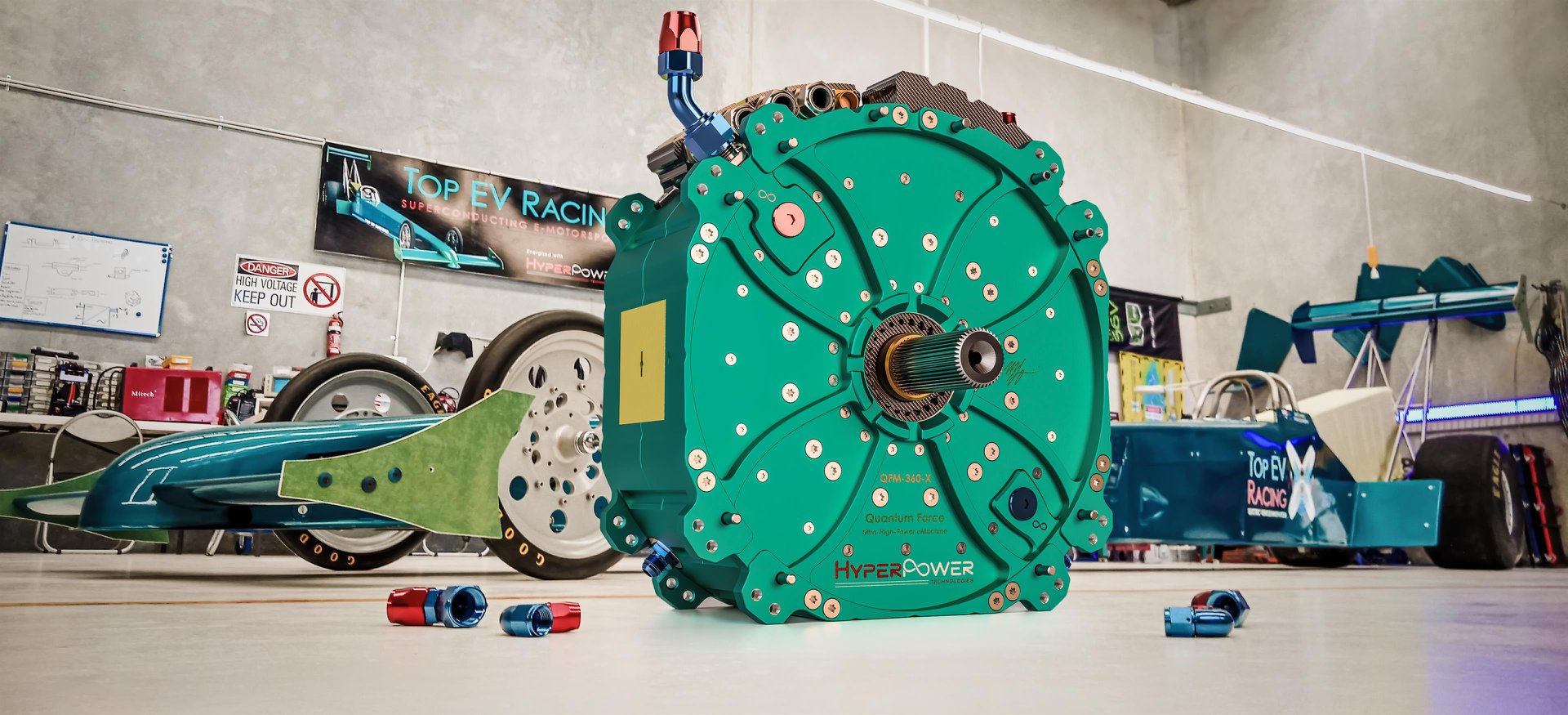 The design is unique because the electric motor is scalable, with the possibility to mount 10 of them on a singular shaft to deliver over 13,000 horsepower.
The company built a Top-Fuel EV dragster with just 5 of the electric motors, pushing out a combined 5,360 horsepower. Even with just 5 motors, it could lay down an estimated 0.8 second 0-124mph time. If that wasn't enough, it could reach 330mph in a mind-altering 3.7 seconds, with a top speed of 611km/h (380mph).
With such immense power, there are a number of applications the motors could be used for outside of electric vehicles. These include aerospace applications, light and high-speed rail like hyperloops, and mining.
Source: HyperPower