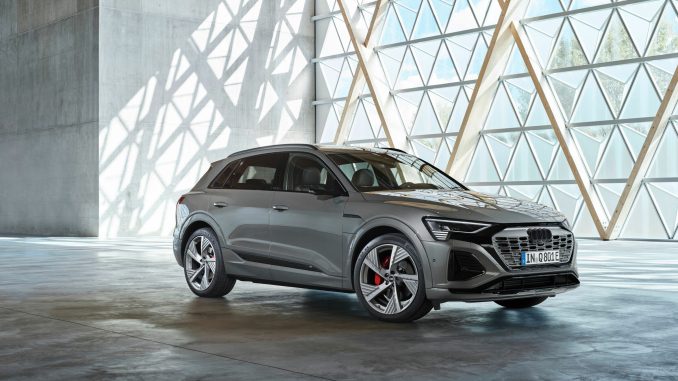 Audi announced some major changes to its e-tron, firstly changing its name to the Audi Q8 e-tron and Audi Q8 Sportback e-tron.
The rename to the Q8 e-tron is to cement the vehicle as the top model among the rest of the EV line-up from Audi.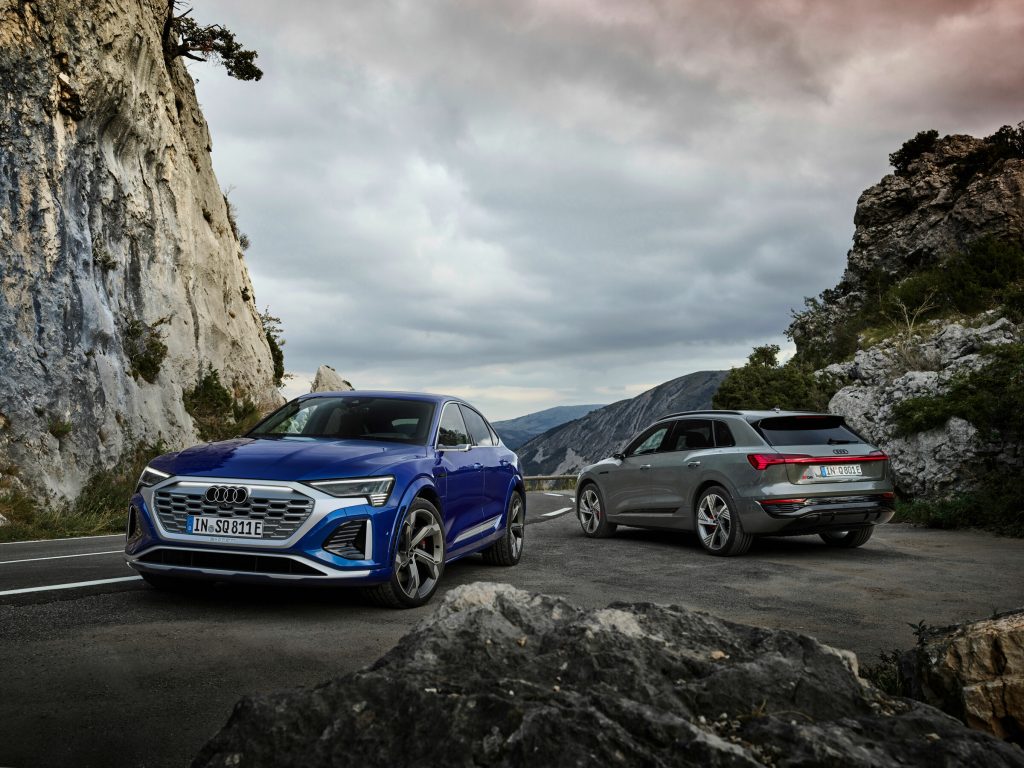 The changes don't stop at just the name as the automaker is retooling the Q8 e-tron with a larger 114-kilowatt-hour battery and a goal range of over 580 kilometres (360 miles).
In addition to the increased battery and range, the vehicles will have improved aerodynamics and higher charging performance.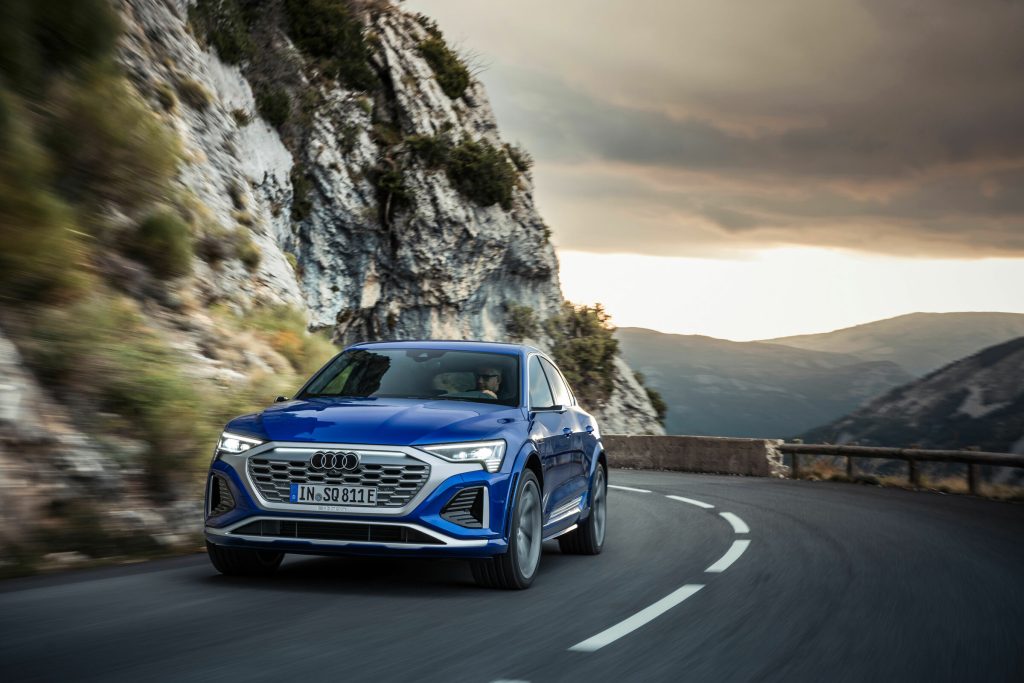 Audi says the two new vehicles can charge in about nine hours at an alternate current or just under five hours at 22kW.
Audi also will launch a new charging service to replace the existing e-tron charging service.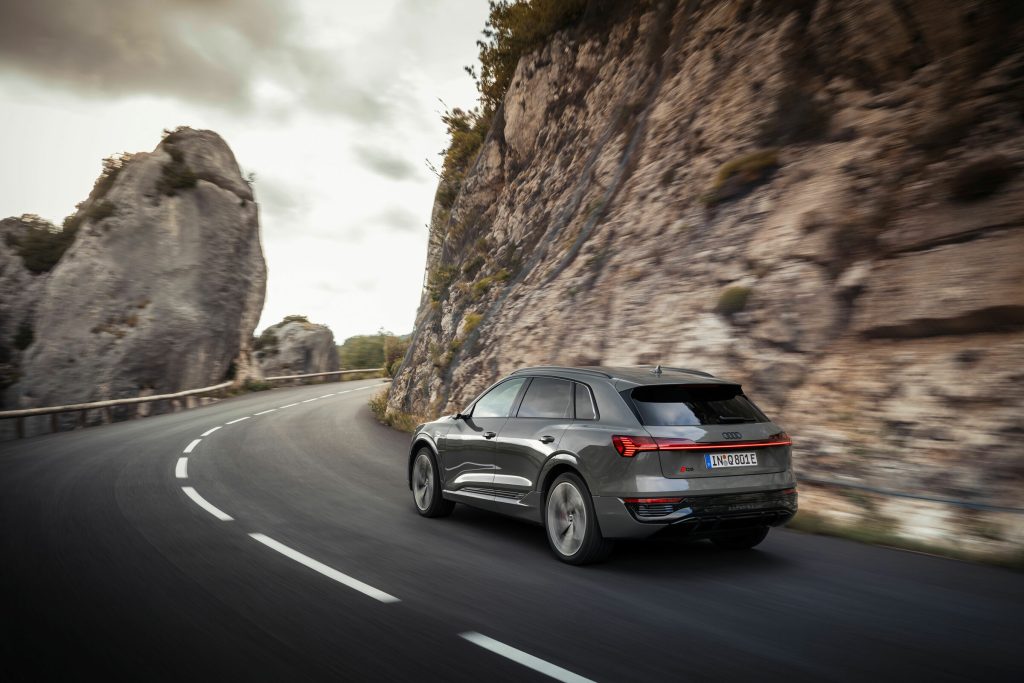 Chairman of the Board of Management of Audi AG, Markus Duesmann, said this:
With our corporate strategy 'Vorsprung 2030', we've set a fixed date for our withdrawal from combustion engines and clearly decided that Audi will be a fully electric brand within 11 years. The new Audi Q8 e-tron, with its improved efficiency and range and refined design, is another important component in our electric portfolio to get people excited about electromobility with emotional models that are suitable for everyday use.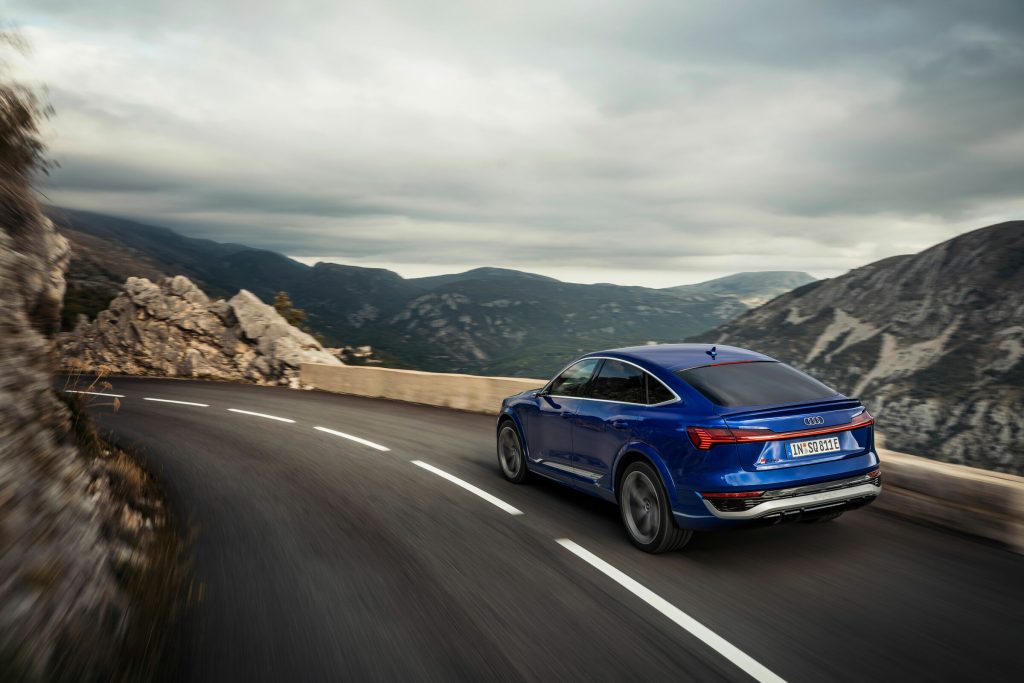 Orders for the new vehicles will start in mid-November in Germany, with the market launch planned for the end of February.
For North Americans, Audi expects to launch the vehicles in April, but they have yet to confirm pricing.