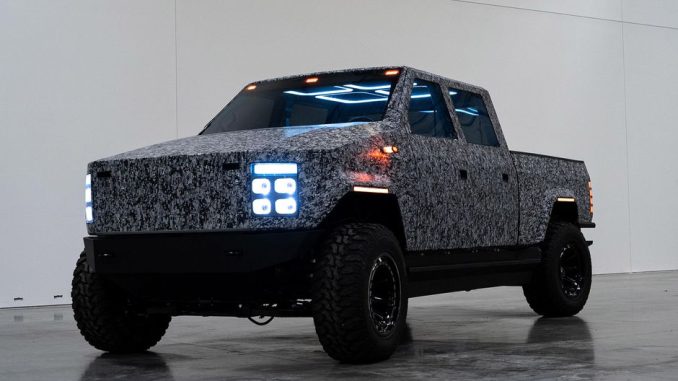 Atlis Motor Vehicles revealed their XT heavy-duty pickup prototype this week. The company claims that the vehicle will have 500 miles of range and a 15-minute recharge time.
Atlis first announced the XT in 2019, but it remains unclear if or when it will go into production. Back at launch, the company noted the vehicle would be in production in 2020, but we have not seen much from Atlis or the XT since the launch.
At the prototype reveal, the company noted the XT would be available with an 18.5 cubic foot frunk, 6.5-foot or 8-foot bed. The frunk or beds will have a bed liner, AC outlets and USB ports. In addition, the vehicle may also be available in a three or six-passenger configuration.
It will also have a frunk.
However, Atlis has a few hurdles to get through before we see any XT's on the road. First and foremost, their promise of a 500-mile range needs independent confirmation.
In addition, the company would need to build a network of 1.5 MW DC fast-charging stations to hit the promised 15-minute recharge time.
However, the biggest hurdle is to get the vehicle to production. The company needs money, and no one is sure where the money will come from to fund the manufacturing of this heavy-duty truck. Whether the funding source is through crowd-funding, an IPO, or someone partners with Atlis remains to be seen.