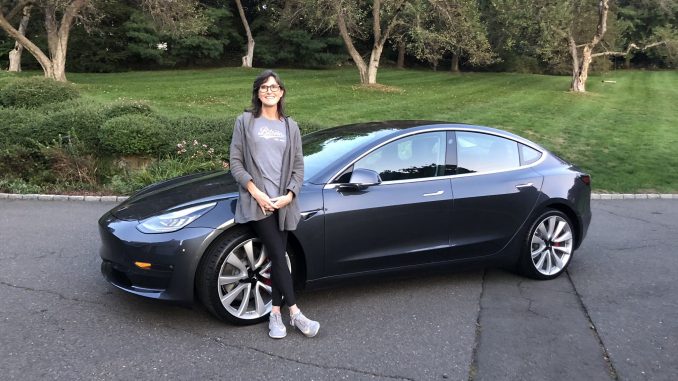 Ark Invest, under the leadership of founder and CEO Cathie Wood, has been a long time Tesla (TSLA) bull.
In an interview in 2019 she defended her $4,000 price target (pre-split) for the automaker, a value that the stock broke through last month.
Remember when people laughed at @CathieDWood and @ARKInvest for saying in 2018 $TSLA would one day reach $4,000?

That day was today.

— Drive Tesla 🇨🇦 #FSDBetaCanada (@DriveTeslaca) January 7, 2021
On Wednesday, Wood reiterated Ark's bullish stance on Tesla, saying the automaker has even more potential if it were to launch a ride sharing service before its Robotaxi network.
"Even though there is some debate at Tesla whether or not they should launch a human driven ride-hailing network, it would be a very good bridge we think to their autonomous strategy and we think they will decide to do that."
Believing Tesla will launch a human-driven ride sharing network, Wood says Ark continues to buy more shares.
"Our confidence in Tesla has grown as we've done research on what ride sharing potentially could add. It could limit the risks significantly, it's a much more profitable business than electric vehicles," Wood said in an interview on CNBC.
On her now famous $4,000 price target for Tesla, Wood says their massive lead in obtaining real-world driving data continues to point at Tesla as being the one to solve autonomy. As a result, Wood says their price target will increase at some point in the future.
"As time goes on and we learn about their artificial intelligence expertise, the 30 billion miles they have collected of real world driving data, no one comes close not even, I think Google might be at 30 million, compared to 30 billion and we know that in the AI [artificial intelligence] world and autonomous is AI that the company with the most data and the best quality data will win." Wood said.
Tesla (TSLA) shares are down ore than 1% today, but still up more than 7% in 2021 trading at $788.47 at the time of publication.