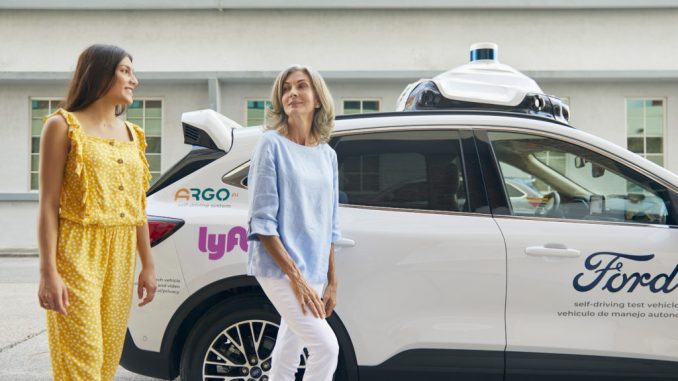 Autonomous driving technology company Argo AI and Ford are partnering with Lyft to bring the first self-driving vehicles to the ride-hailing service later this year.
The robotaxis are expected to launch first in Miami in 2021, followed by further expansion into Austin, Texas next year. Ford Escape hybrids will be outfitted with the necessary equipment for autonomous driving, but a human safety driver will be behind the wheel to ensure nothing goes awry.
Over the next five years the plans call for as many as 1,000 robotaxis in multiple cities across the US. Fully autonomous vehicles without safety drivers aren't expected to hit the streets until at least 2023.
As part of the deal, Lyft will receive a 2.5% stake in Argo AI worth about $187.5 million based on the most recent $7.5 billion valuation of the company.
The partnership will also give the companies involved valuable insights into how to make a profit from robotaxis. Human drivers in traditional ride-hailing services make up about 80% of the total cost per mile.
Turning a profit may take a while as the initial development costs will still need to be paid off.
We're partnering with @lyft and @Ford on an industry-first collaboration to deploy an autonomous ride-hail service in Miami this year, Austin next, and more cities to come! Details here: https://t.co/i3ebwOwyRw #selfdrivingcars #mobility pic.twitter.com/0thu0y4YS2

— Argo AI (@argoai) July 21, 2021