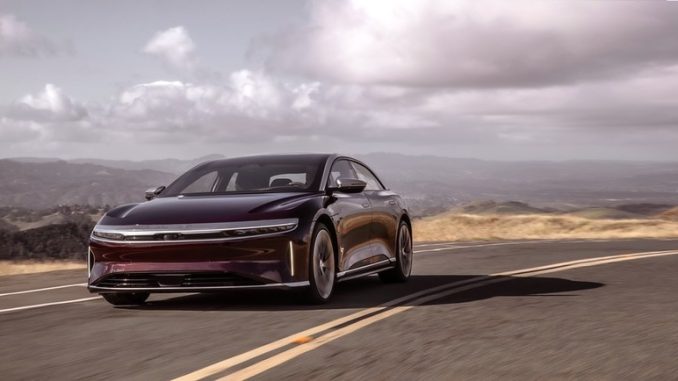 Lucid Group has officially announced its European expansion plans that will see it launch deliveries of the Lucid Air sedan in four countries later this year.
The luxury EV automaker will begin deliveries in late 2022 with the Air Dream Edition in either the Range (R) or Performance (P) configurations for customers in Germany, Netherlands, Switzerland, and Norway.
Despite only producing 520 Dream Edition vehicles, and having said they are already sold out, Lucid says some will be made available to existing reservation holders if they want to upgrade their order.
The Dream Edition will cost about $300,000 CAD or $230,000 USD in Europe, a premium over prices in North America. Pricing of their other variants will be announced later this year, but the automaker said it expects to price the base Lucid Air Pure at around €100,000 in Germany and Netherlands, CHF100,000 in Switzerland and NOK 1,000,000 in Norway.
Along with announcing when deliveries will begin, the first Lucid Studio in Europe will open in Munich, Germany next week. The company plans to open additional retail locations and service centers this year.
The announcement comes just one day after Lucid began deliveries in Canada. The first Dream Edition vehicle was delivered to a customer yesterday in Ontario, nearly six months later than originally planned.
Prices for all variants of the Lucid Air, with the exception of the recently announced Grand Touring Performance, will be increasing substantially starting on June 1. Prices will be going up by as much as $21,000 in Canada and $15,000 in the US. Prices for existing reservation holders, and any orders placed up to May 31, will be honoured at their original pricing.
Lucid has opened two retail locations in Canada, one in Vancouver and another in Toronto, and plans to open a third in Montreal later this year.