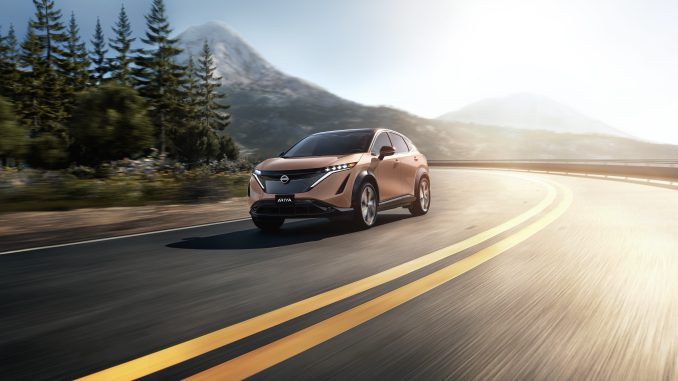 Nissan is recalling over 1,100 Ariya electric SUVs in Canada and the US due to an issue that could result in the steering wheel falling off while driving. The recall comes at the same time as the NHTSA is looking into a potentially similar problem with the Tesla Model Y.
According to a letter from Alex Ansley, from the NHTSA Recall Management Division Office of Defects Investigation (ODI) dated March 6, 2023 a steering wheel with a loose or missing bolt can detach from the steering column, causing a loss of steering control, increasing the risk of a crash.
Nissan is aware of three incidents related to this issue. Two of them were reported by owners between January 30 and February 8, 2023, while the third was discovered during a subsequent investigation by the automaker.
As a result Nissan initiated a voluntary recall. According to Transport Canada the recall impacts 54 Nissan Ariya SUVs in Canada, while the NHTSA says 1,063 units in the US are impacted. These owners should contact their dealer for "immediate repair if the steering wheel feels loose when gently rocking the wheel forward and back with their hands."
You can read the Transport Canada recall here and read the full NHTSA letter below. (via Electrek) You can also enter your VIN in this tool to see if your Ariya is included in the recall.
RCAK-23V131-3731