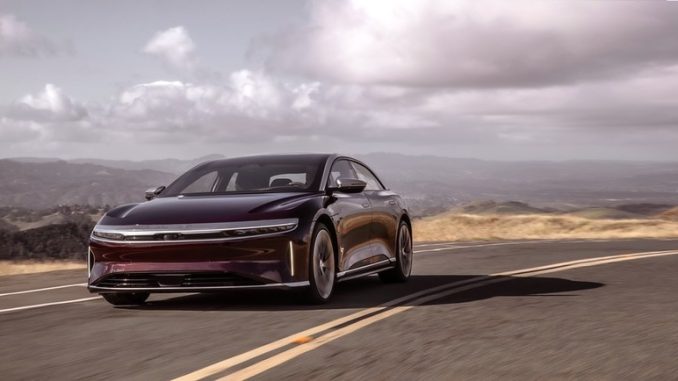 The Lucid Air has been named MotorTrend's 2022 Car of the Year, marking the first time an automaker's first vehicle has taken home the award.
The Air was judged alongside 24 other "highly regarded" vehicles, including the Mercedes Benz S-Class and EQS, Porsche Taycan, Honda Civic, and others.
In giving the award to the Air, publication was wowed by the its "whopping numbers" – up to 1,111 horsepower and 1,390 horsepower in the Dream Performance Edition, and 520 miles (836km) of range in the Range Edition.
Lucid announces Air Dream Edition will be available in two variants offering power or range
It was those figures, along with its luxurious interior and long list of features that pushed MotorTrend to call the Air "the new benchmark" when it comes to electric vehicles (EVs).
"The win affirms Lucid Air as the new EV benchmark, with the most advanced electric powertrain available today—technology wholly designed, developed, and manufactured in-house."
MotorTrend tested the Grand Touring Edition, which starts at $140,000 USD ($189,000 CAD) and is scheduled to start deliveries before the end of the year.
The company recently began deliveries of the limited 520 run Dream Edition vehicles.
No Tesla vehicles made the list of finalists. In order to be eligible the car needs to be completely new or substantially redesigned for the model year.
You can read the full review here.
First look at Lucid's new Vancouver Studio and the first Lucid Air in Canada