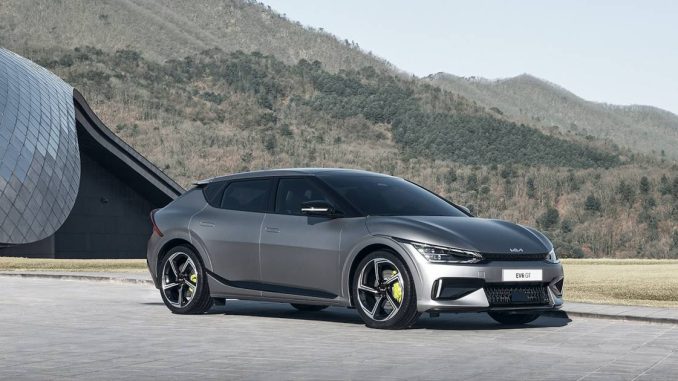 Ahead of its launch in North America, the 2022 Kia EV6 has received its official range ratings from the U.S. Environmental Protection Agency (EPA).
Three variants of the electric crossover were tested by the government agency – Long Range AWD, Long Range RWD, and Standard Range RWD.
Kia EV6 claims new world record for least amount of time spent charging on cross country drive
Unsurprisingly topping the list is the Long Range RWD, which includes the EV6 GT-Line RWD and EV6 EX+ RWD, both of which can travel up to 310 miles (498km) when the 77.4kWh battery is fully charged.
With the same battery pack, the AWD version gets 274 miles (441km), while the Standard Range RWD variant (EV6 EX) with a smaller 58kWh battery gets 232 miles (373km) on a full charge.
Kia expects North American deliveries of the EV6 to begin in the first quarter of 2022.
The EV6 has proven popular so far, with 200 reservations for the GT-Line in Canada selling out in 25 minutes, and reservations for the limited run EV6 First Edition selling out in the US in under 24 hours.
Kia EV6 reservations open in Canada tomorrow, limited to 200 GT-Line units [Update]