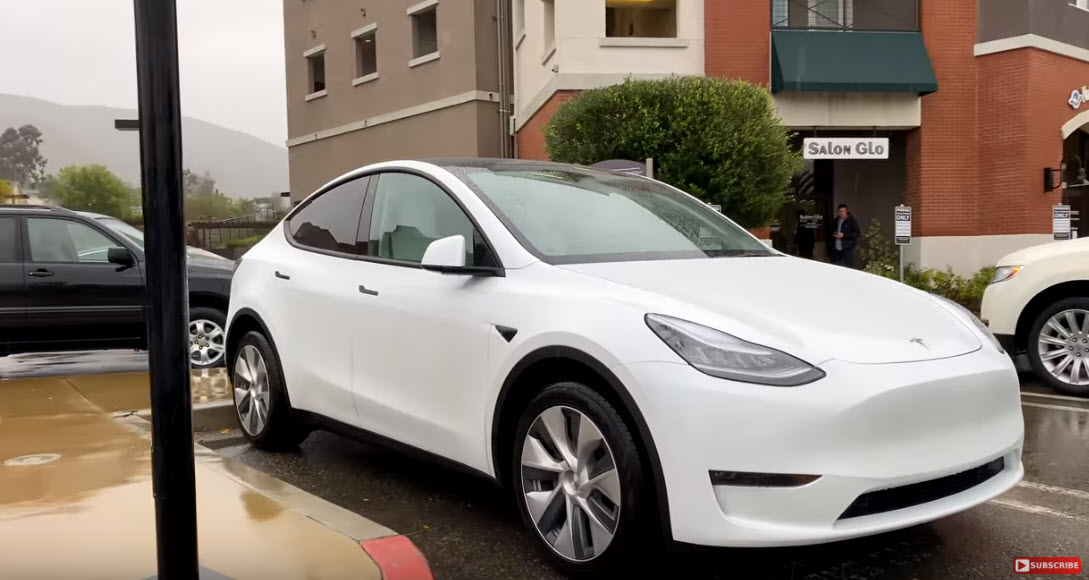 With 2020 just days away, we are inching closer to the release of the Model Y SUV. With that, the spotting of prototype Model Y's have been increasing recently, with the latest coming from San Luis Obispo, California.
This spotting is of a gorgeous white Dual Motor Performance Model Y with a white interior. The vehicle also has no chrome with the window trim and door handles in black, and features the new Power Sports Aero Wheels.
Steven Conroy spotted the Model Y and took a video of it from several different angles, getting a good high quality look at the prototype from several different angles.
Originally slated for a late 2020 release, that timeline was pushed up to summer 2020 deliveries during Tesla's Q3 2019 earnings call. There have also been rumours of production beginning as early as Q1 2020.
The Long Range version in Canada will start at $66,390 CAD and the Performance version is available for $84,390 CAD.