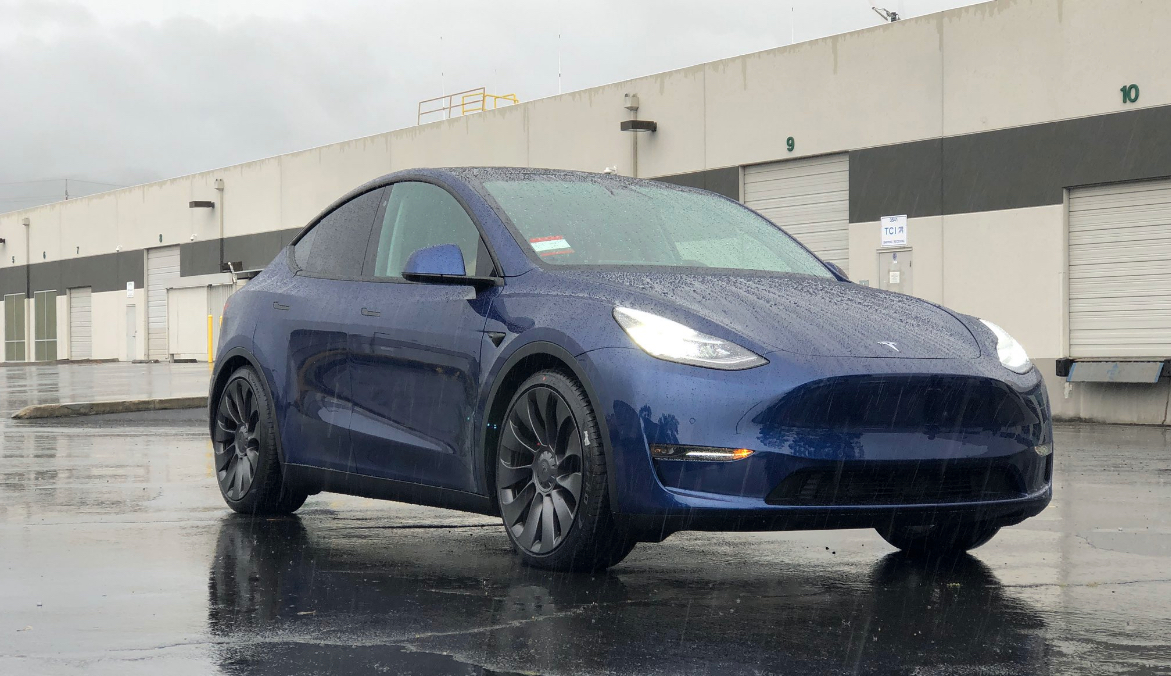 The Model Y has yet to be released in Canada (but it could be coming next month), and has only been out in the US for a few months.
Based on feedback from lucky Model Y owners, and now the latest review of the electric SUV from Motor Trend, Canadians are going to be very pleased when it does finally hit Canadian streets.
The veteran American automobile publication notes the similarities of the Model 3 and Model Y, noting "virtually every bevel and crease of the Model 3's bodywork [is] projected straight onto the Y".
Once you enter the vehicle, that's where you really begin to see the differences between the two vehicles. Motor Trend says the key differences are the huge rear hatch, and the roomy interior with extra headroom compared to the Model 3.
Of course, like any Tesla vehicle, the way it performs on the streets is where it really shines. If you've driven any electric vehicle, but in particular a Tesla, the instant acceleration is addictive, and according to Motor Trend, even more so when you're sitting behind the wheel of this crossover SUV.
As with any review, Motor Trend did note some negatives, but they're pretty minor overall. They didn't like the somewhat firm ride, likening it to a BMW M Series suspension. They also found the interior noise a little too much, considering there is no engine to muffle the sounds of the outside world.
For Canadian Model Y reservation holders, the wait is almost over! Until then, you can check out their full review here.