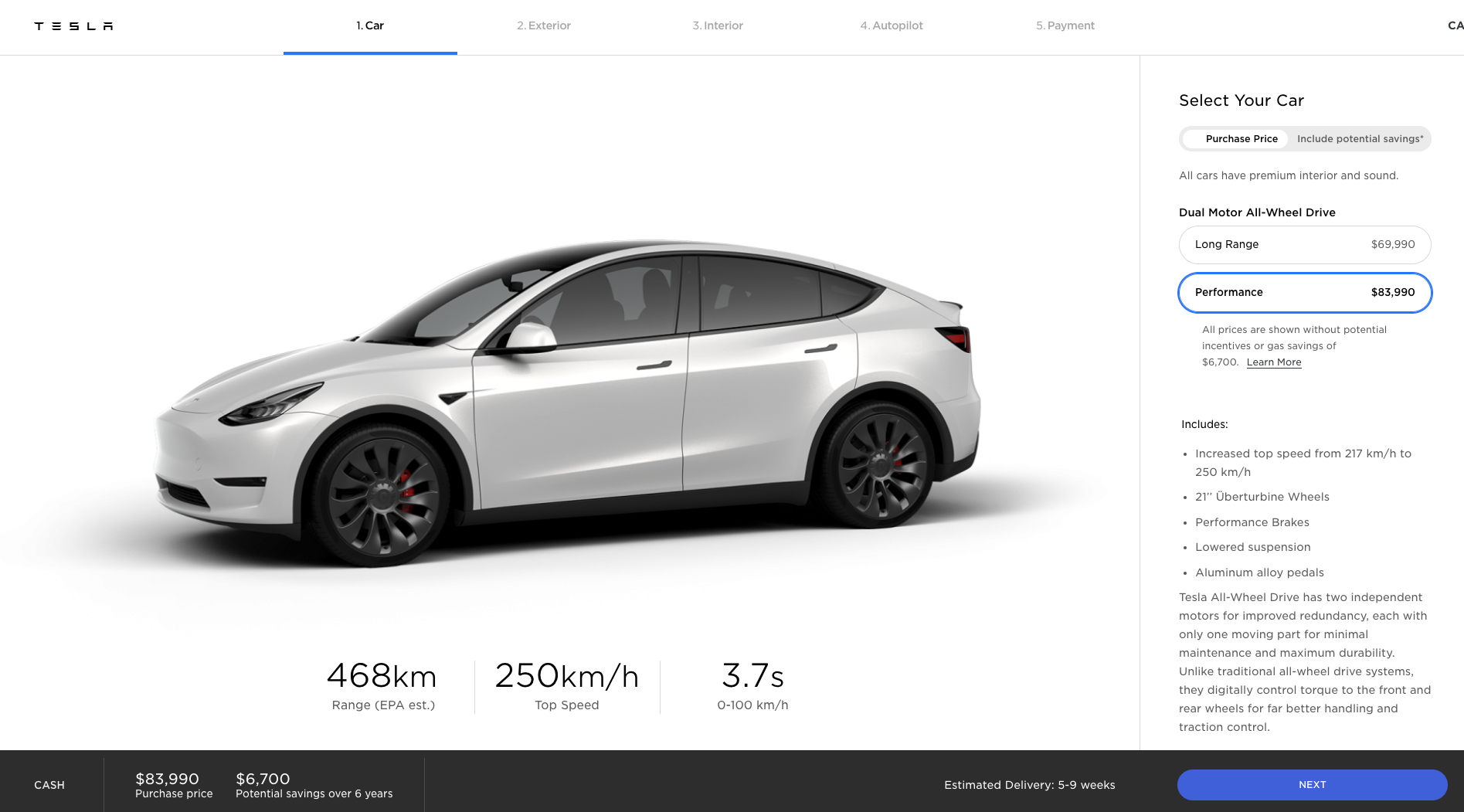 Earlier today Tesla made a surprise change and reduced the price of the Model Y in Canada by as much as $6,000.
Save with big discounts at your favourite Tesla accessories stores, like 10% off at Tesmanian, TesBros and Nikola Pro, plus many more. Coupon codes at DriveTeslaCanada.ca/deals.
That wasn't the only change the automaker made, as they also made some changes to the configuration of Performance Model Y.
Before today, the Tesla website listed Performance Model Y with an EPA estimated range of 451km when it was equipped with the 21″ Überturbine wheels.
After today's update, first spotted by Drive Tesla reader Kaushik Krishna, that range has been increased to 468km, and the free optional "Performance Upgrade" package has been removed from the Design Studio.
While the increased range estimate is a nice jump, it still doesn't bring it close to the 507km range estimate when it was equipped with the smaller 20″ Induction wheels.
Get 10% off at Tesloid.ca or Tesloid.com with coupon code DTC10 at checkout. Quality Tesla accessories with FREE shipping across Canada and the US.
All of the features that used to be in the "Performance Upgrade" package are now included as standard in the Performance Model Y: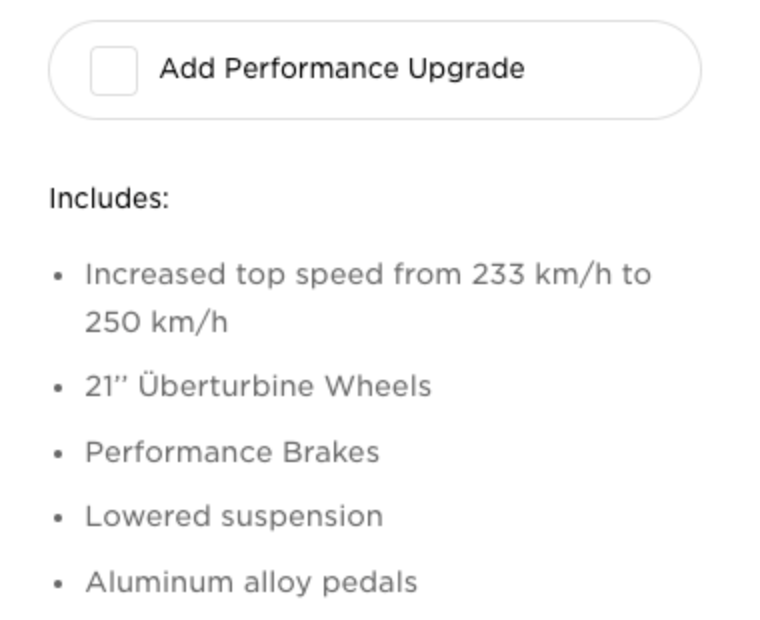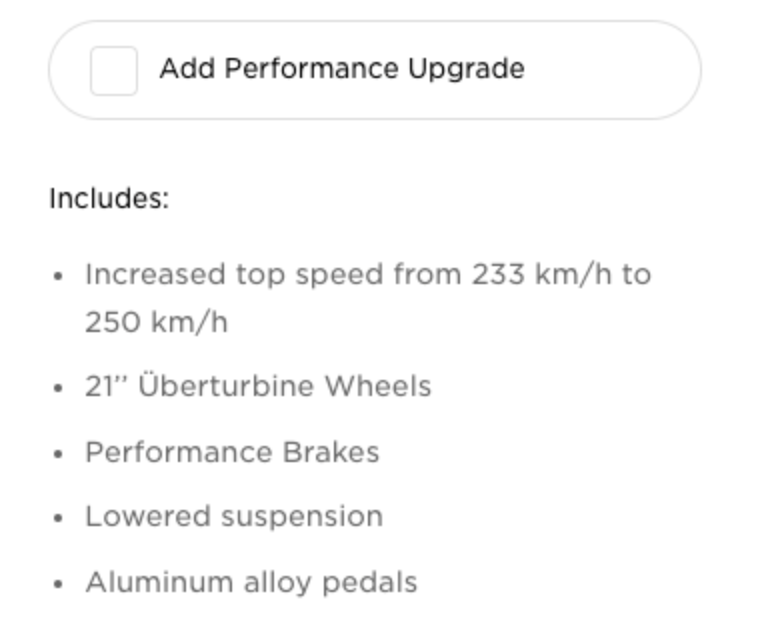 Tesla recently adjusted the Design Studio so the Performance version could be ordered with the 20″ Induction wheels at no charge.