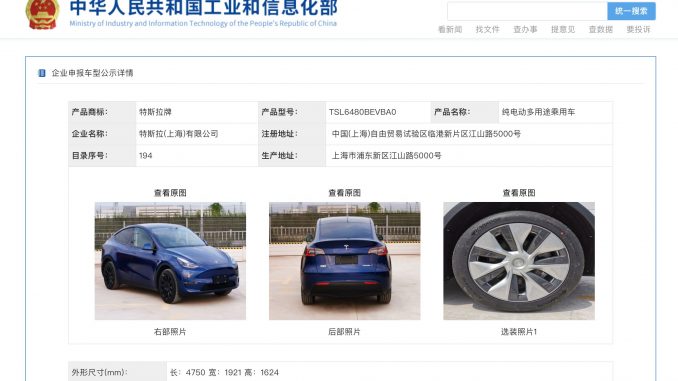 Tesla is one step closer to producing the made-in-China Model Y at Giga Shanghai after registering it with the Chinese government.
In a filing with the Ministry of Industry & Information Technology (MIIT), we can see a blue Model Y produced at the factory, showing off the distinctive 特斯拉 (Tesla in Chinese) emblem.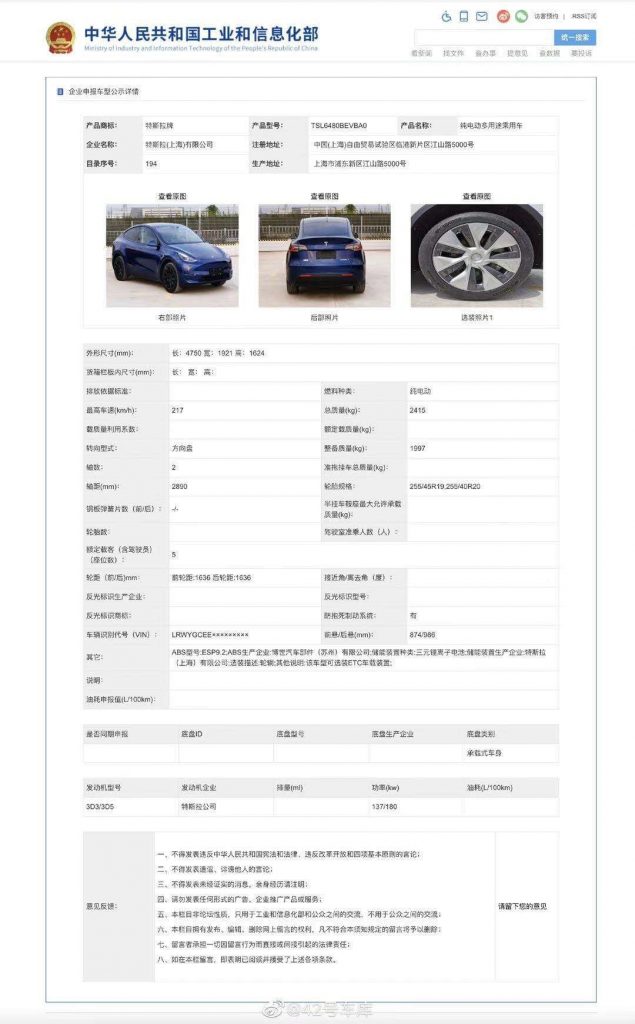 It appears as though there could be some minor differences between the US made Model Y's and these new Giga Shanghai built units. According to the filing, the curb weight is listed as 1,997kg, versus the 1,847kg curb weight of the current Model Y's from Fremont.
The filing does not permit Tesla to begin manufacturing just yet, as a production permit is still needed. That could happen quickly now that the application with MIIT has been completed.
If it does, there is a chance Tesla could begin deliveries this year. The Design Studio still lists production as beginning "in 2021 at the earliest."
This isn't the first Model Y built in China as one was spotted earlier this summer on a local highway covered in camouflage.