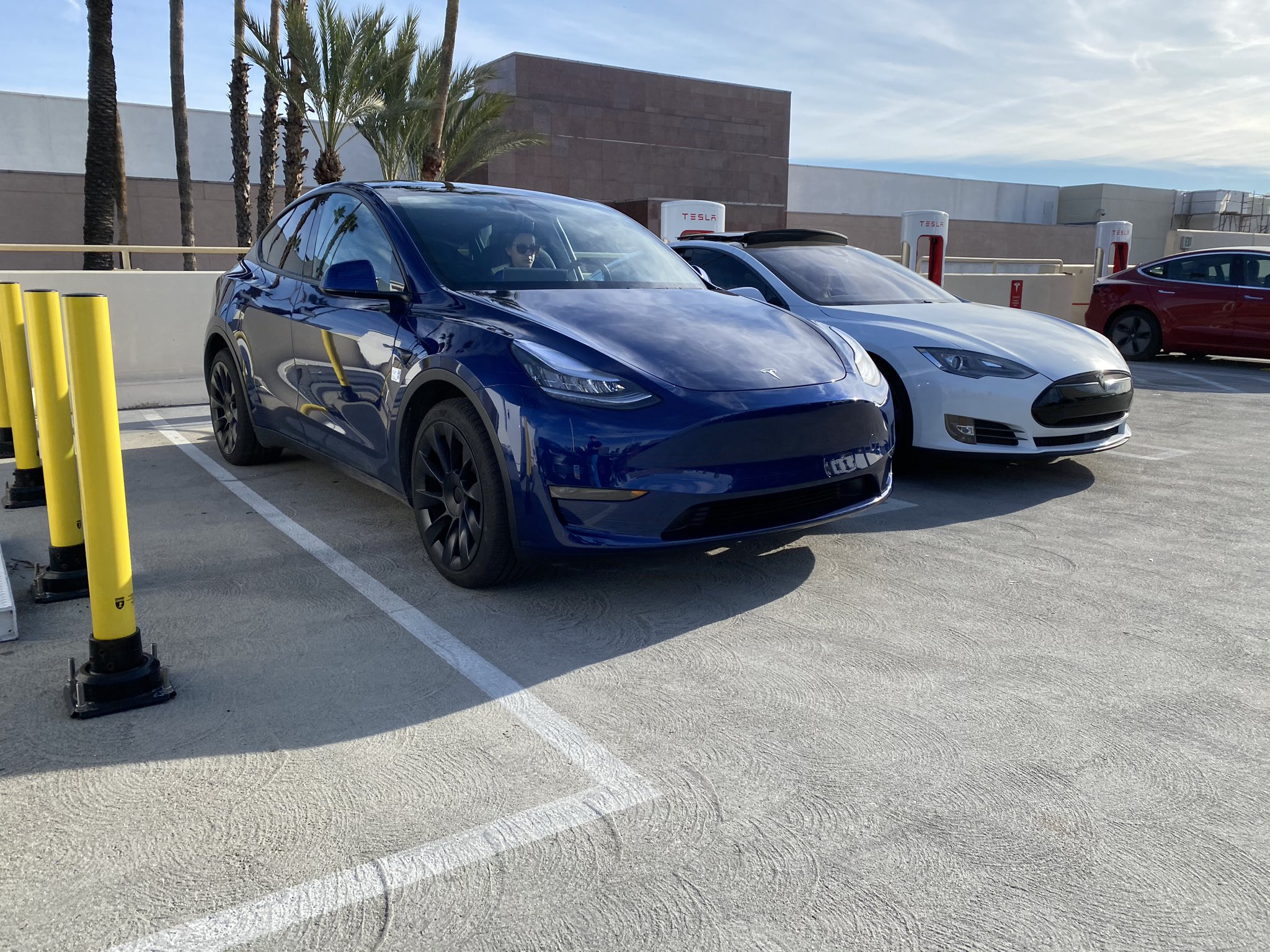 Tesla is getting closer and closer to production of the Model Y crossover SUV, as spottings of the EV seem to happen daily, but rarely do we get up close and personal like we do with a blue Model Y spotted at a Supercharger in Burbank, California today by Zack on Twitter.
MODEL Y https://t.co/wGP50MBLkU

— Zack (@BLKMDL3) January 5, 2020
Based on the badging, this appears to be a Dual Motor Performance Model Y, with a VIN ending in 642. That means this Model Y was produced 48 units after the black Model Y with a VIN ending in 594 that was spotted last week.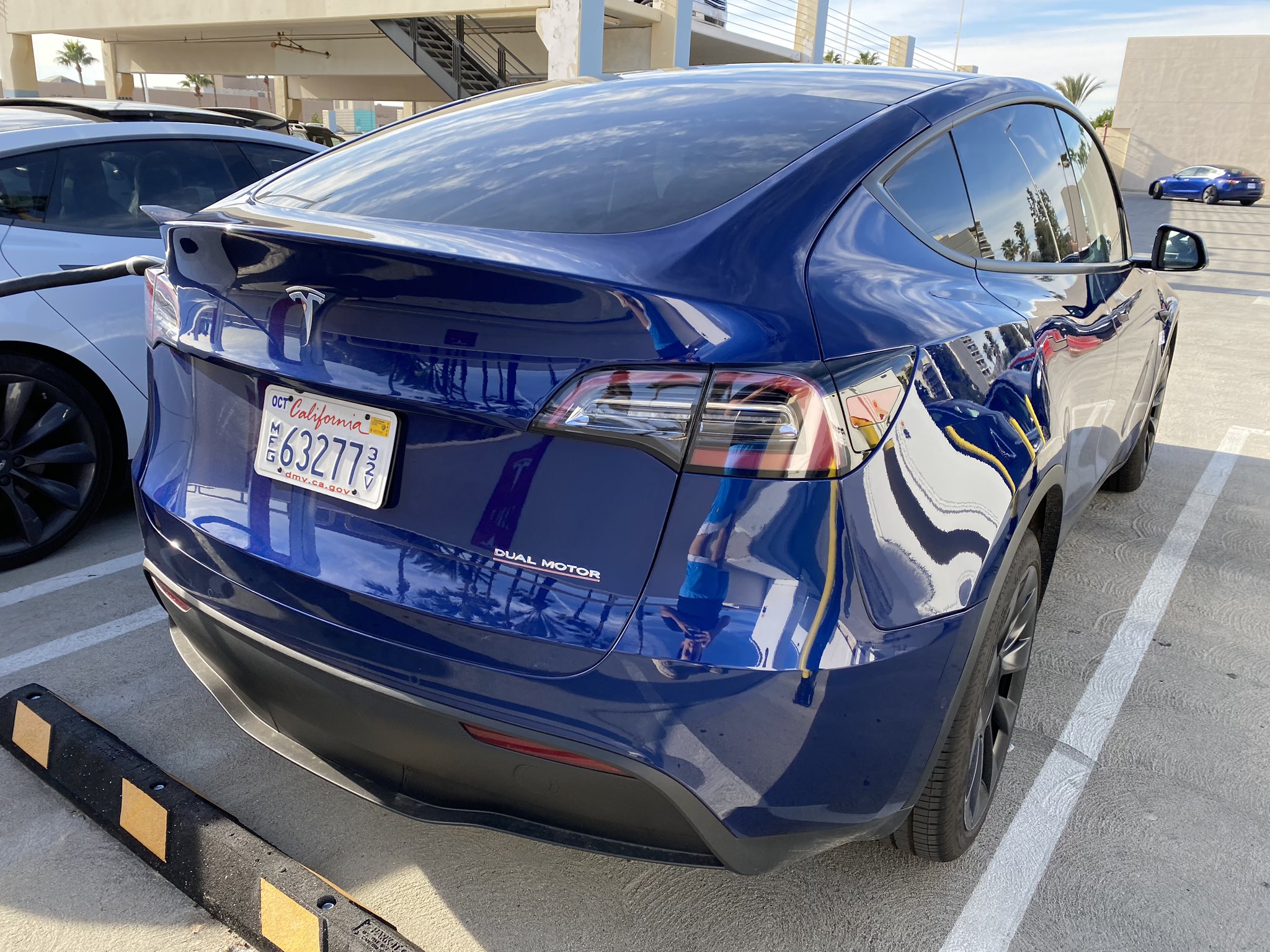 We also got a close-up shot of the rear bumper, and what appears to be a removable cover for the rear tow hitch. The tow hitch has been spotted on other Model Y's without the cover.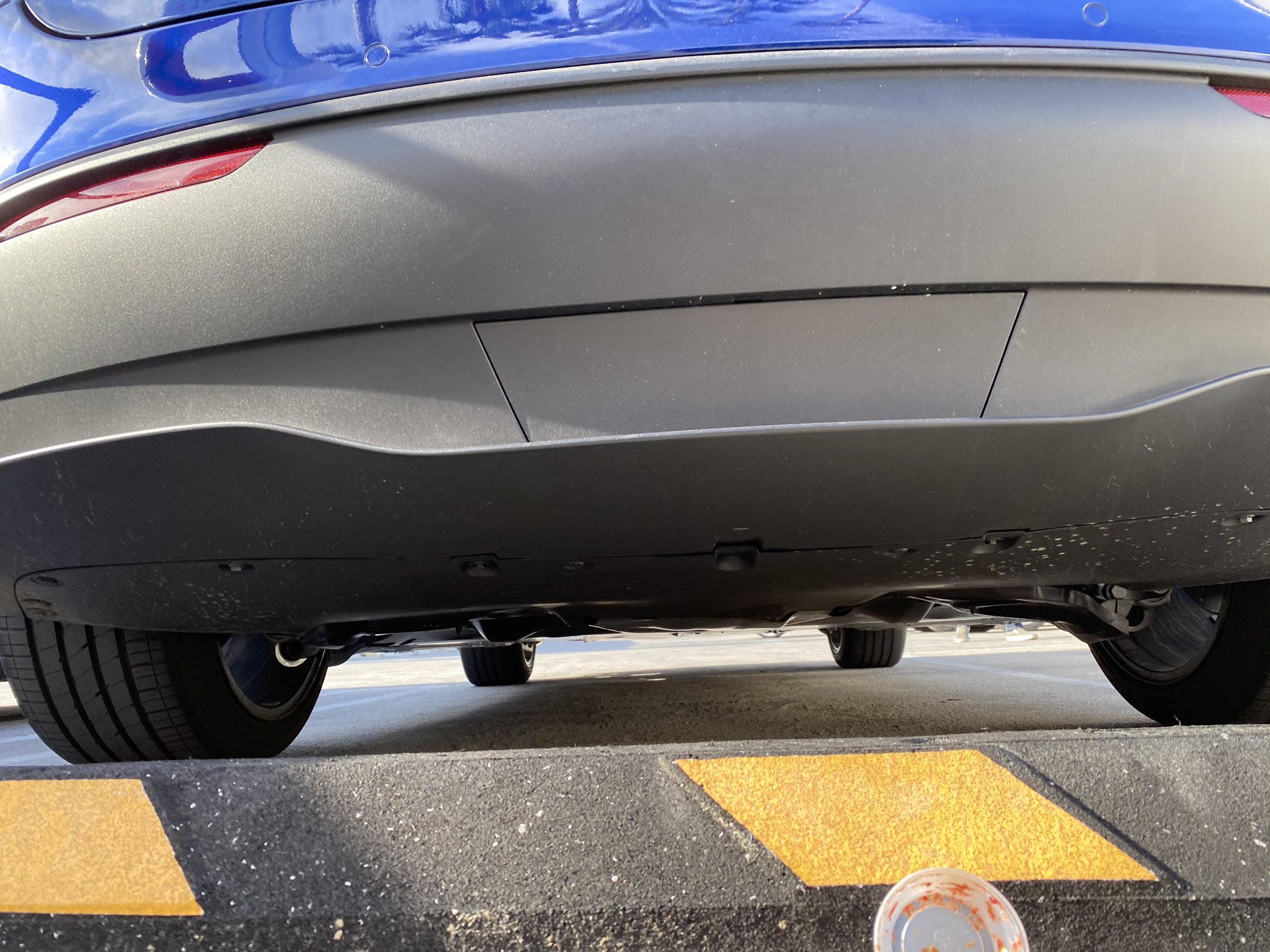 Another interesting aspect of this vehicle are the wheels. They appear to be similar to the 'wind turbine' wheels originally seen during the Model 3 unveiling, but have since disappeared. They aren't exactly the same, so the design might have changed over the years since they were first seen.
It also appears Tesla has removed the Tesla T logo from the side repeater cameras that are available on the Model 3. Check out all the photos below.