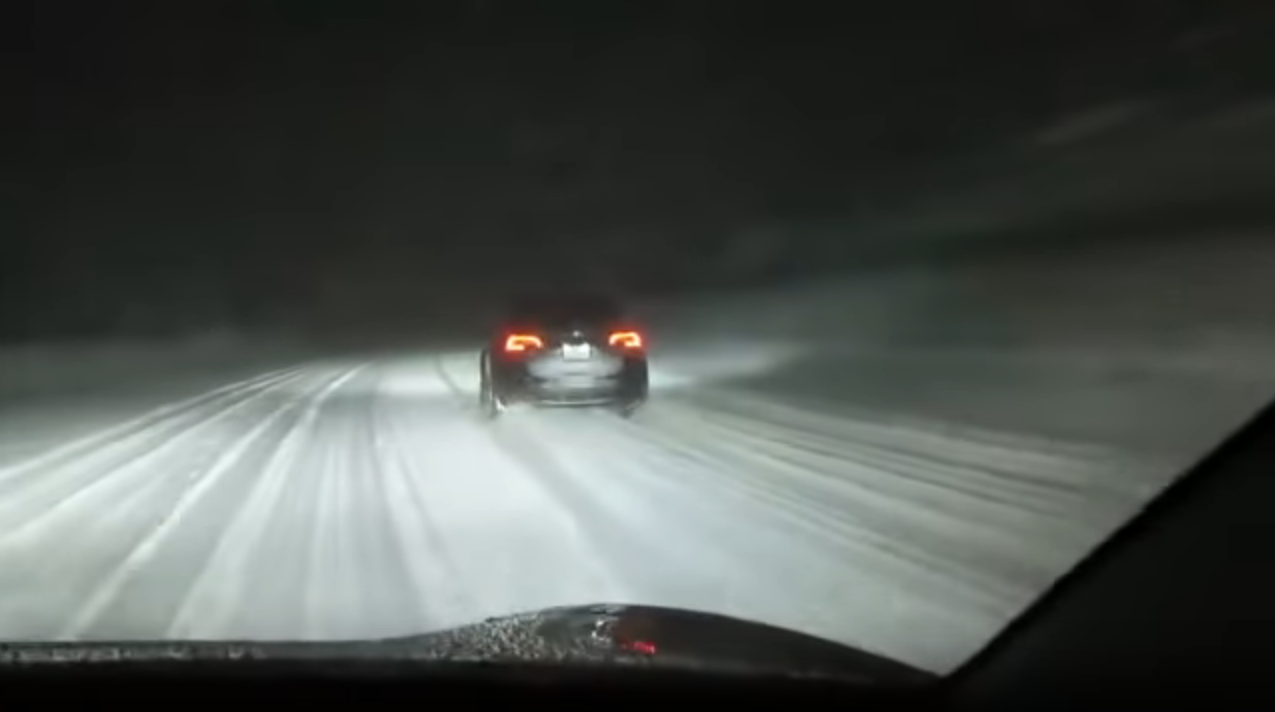 Tesla Model Y spottings keep on popping up, with the latest showing the crossover SUV tackling a snowstorm on Donner Pass in California.
Save with big discounts at your favourite Tesla accessories stores, like 10% off at Tesmanian, TesBros and Nikola Pro, plus many more. Coupon codes at DriveTeslaCanada.ca/deals.
Tesla's are well known to be able to handle Canadian winters with ease, especially with snow tires, as its low center of gravity and advanced traction control give it much better grip than a traditional ICE vehicle. Even the RWD models are able to drive in snowy conditions with grip comparable to gas powered AWD vehicles.
Recent reports suggest that Tesla is gearing up to produce the Model Y as soon as this quarter, with potential deliveries happening as soon as next month. This would put the Model Y ahead of even Tesla's already pushed-up schedule of summer 2020 deliveries. Tesla initially stated that deliveries weren't going to happen until late 2020.
Another indication that deliveries could be imminent is the CARB certification that Tesla received for the Model Y on January 9. When Tesla has received the CARB certification for the Model 3, deliveries began just 25 days later.
Check out the full video below.
Get 10% off at Tesloid.ca or Tesloid.com with coupon code DTC10 at checkout. Quality Tesla accessories with FREE shipping across Canada and the US.