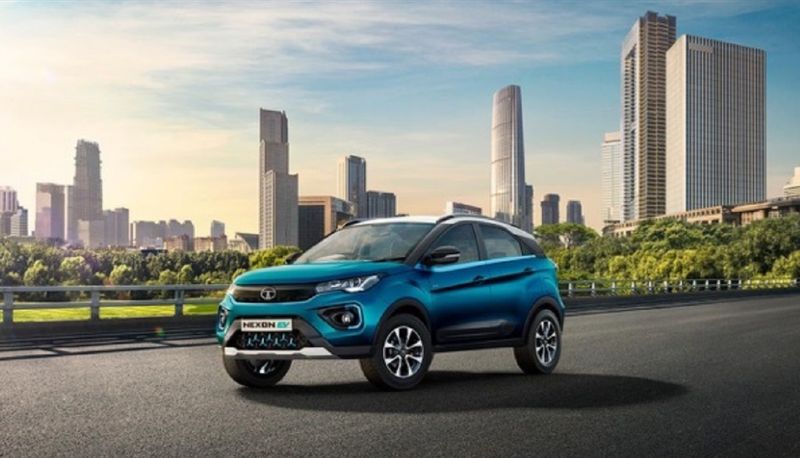 Tata Motors, the largest automobile manufacturer in India, is venturing into the world of electric vehicles (EV's) with their first electric SUV, the Nexon EV.
The Nexon EV SUV will be based on Tata's new Ziptron powertrain, a permanent magnet AC motor offering up around 130hp and 180lb-ft of torque, giving it a 0-100km/h time of 9.9 seconds. It will have a 30.2kWh liquid-cooled battery pack, which Tata claims will be able to give the Nexon a range of more than 300km. If Tata is able to deliver on that claim, it would certainly be an impressive number from a battery pack of that size.
Tata has apparently tested the battery over 1,000,000km, and is designed to operate in all temperatures, including the extreme heat that can be found in parts of India.
The Nexon will offer fast charging via a CCS 2 port, which will charge the EV up to 80% in a 60 minutes. It will also have a regular 15 amp plug, which will take up to 8 hours to see a full charge.
There will also be a mobile app for Nexon EV owners, similar to Tesla's app. The mobile app will have over 35 features, ranging from remote commands, vehicle tracking, driving behavior analytics, navigation and remote diagnostics. It will also allow owners to locate any nearby charging points and track the vehicle's location.
Inside styling of the vehicle looks much like a typical gas car of today, not matching the minimalistic interior of Tesla's. Tata will offer a 7 inch Harman infotainment system, complete with Apple Car Play and Android Auto.
The EV is expected to go on sale this month in India, starting at $21,200 USD ($27,600 CAD).