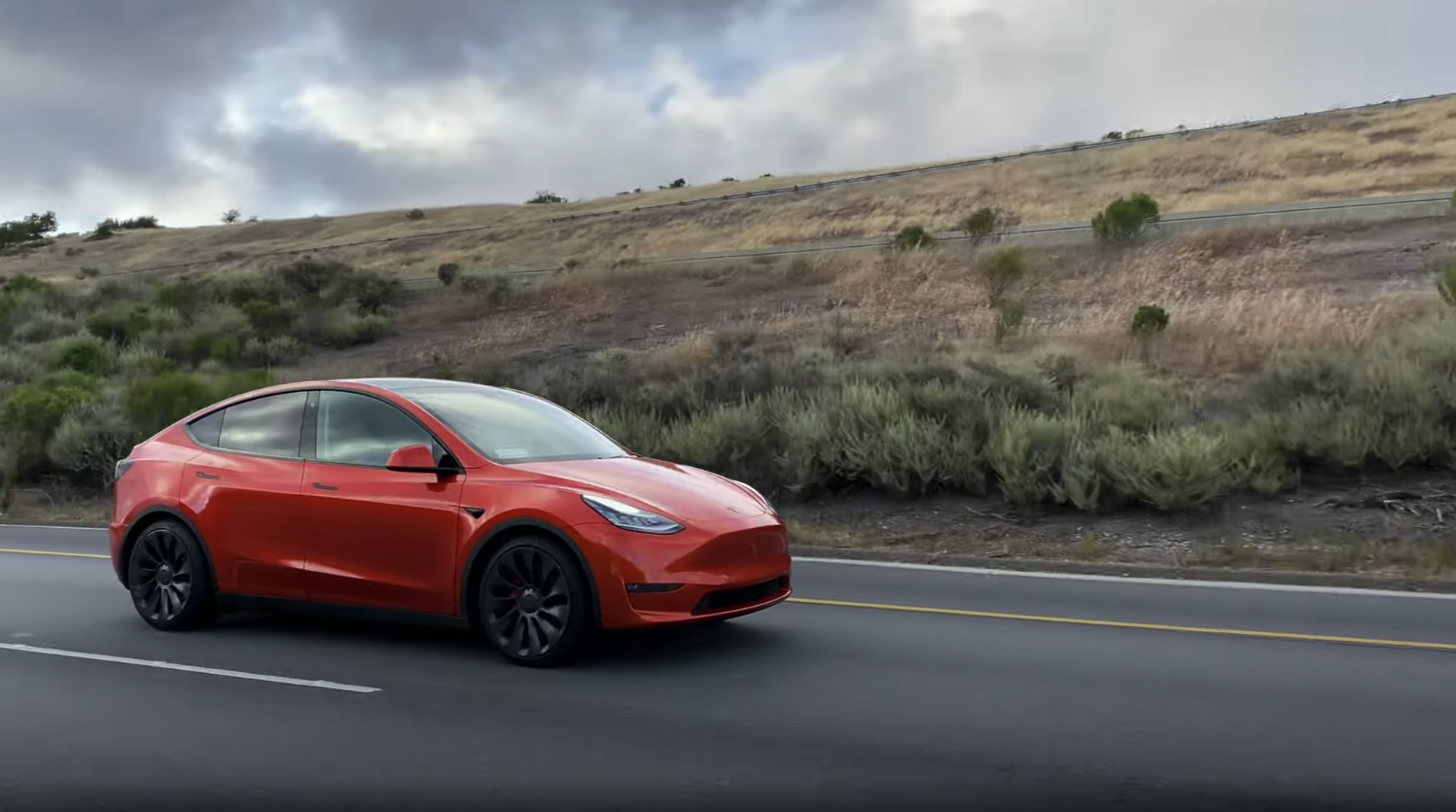 If you want a Tesla Model Y today, you only have two choices – the Long Range (LR) AWD version, which starts at $75,990 CAD, or the more expensive Performance version, which starts at $85,990 CAD.
On paper, the Long Range has an EPA estimated range of 509km (316 miles) on a single charge with the optional 20″ Induction wheels. The Performance Model Y also has an optional wheel set, the bigger 21″ Überturbine wheels, which reduces the estimated range down to 451km (280 miles).
But how do the two different trim levels perform in the real world? Ryan Levenson from The Kilowatts got his hands on both of the new electric SUVs, and put them to a series tests to see how they stack up against each other.
First up is a quick comparison of the handling and acceleration, which to no surprise the Performance variant came out on top (be sure to watch the video for a cool view of their 0-60mph test).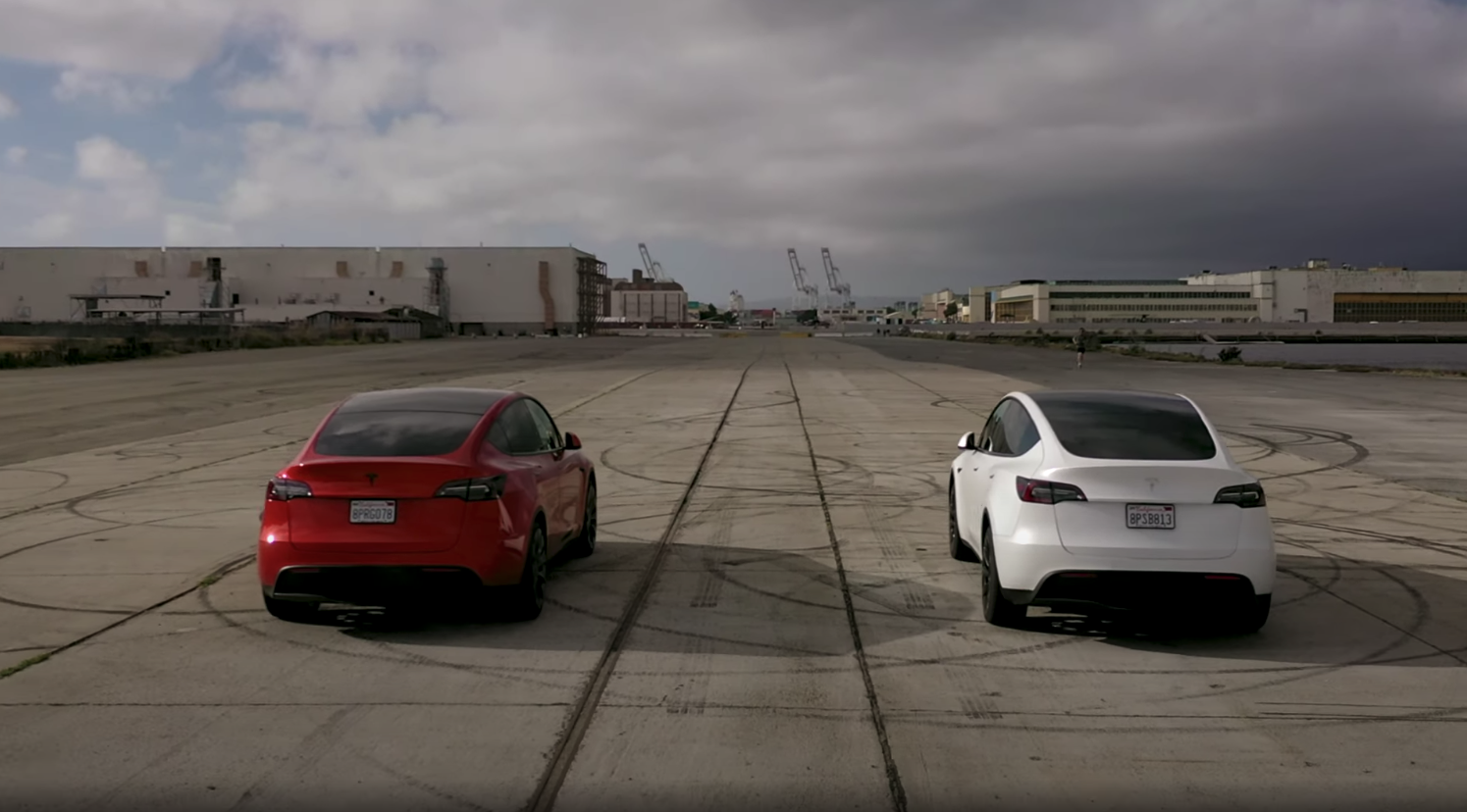 Now for the important part, the range test. To see which Model Y was able to get the best efficiency, they were both driven from the south San Francisco Supercharger to the famous Kettleman City Supercharger, a 206 mile trip.
If you want to watch the livestream of their journey, you can check out their Twitter feed to see those videos (the trip happened on June 8, here's the start).
On the drive to Kettleman, the Performance Model Y clocked in at 277wh/mi (172wh/km) for the first leg journey, while the LR AWD Model Y got a very similar 281 wh/mi (174wh/km).
After returning to San Francisco, both vehicles once again showed very similar energy consumption. The Performance Model Y posted 327wh/mi (203wh/km), with the LR AWD showing 323wh/mi (200wh/km).
Air temperatures varied during the trip from highs around 82°F (27°C) at Kettleman, to temperatures around 67°F (19°C) in San Francisco.
Despite the differences on paper, the two vehicles appear to get very similar efficiency in a real-world long-range scenario.
It should be noted the LR AWD is available with smaller 19″ Gemini wheels. That option would definitely show improved efficiency when compared to the 21″ Überturbine wheels.
Which variant would you pick? Check out the full video, and let us know in the comments below.