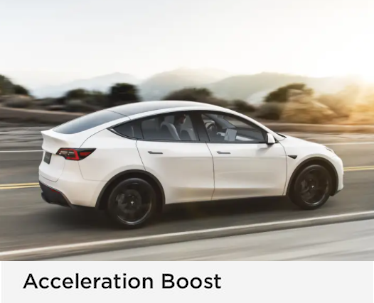 Tesla introduced the Acceleration Boost paid upgrade earlier this year on the dual motor Long Range (LR) variants of the Model 3.
Now Model Y owners can enjoy the extra speed too as Tesla has added the option to the Upgrade section of the mobile app and online account.
The upgrade costs $2,700 CAD ($2,000 USD), the same amount as the Model 3 Acceleration Boost, and for Canadians it will cut your 0-100km/h time by half a second from 5.0 seconds to 4.5 seconds (for our US friends, 0-60mph from 4.8 seconds to 4.3 seconds). That is in line with the half second time reduction for the Model 3 after purchasing the upgrade.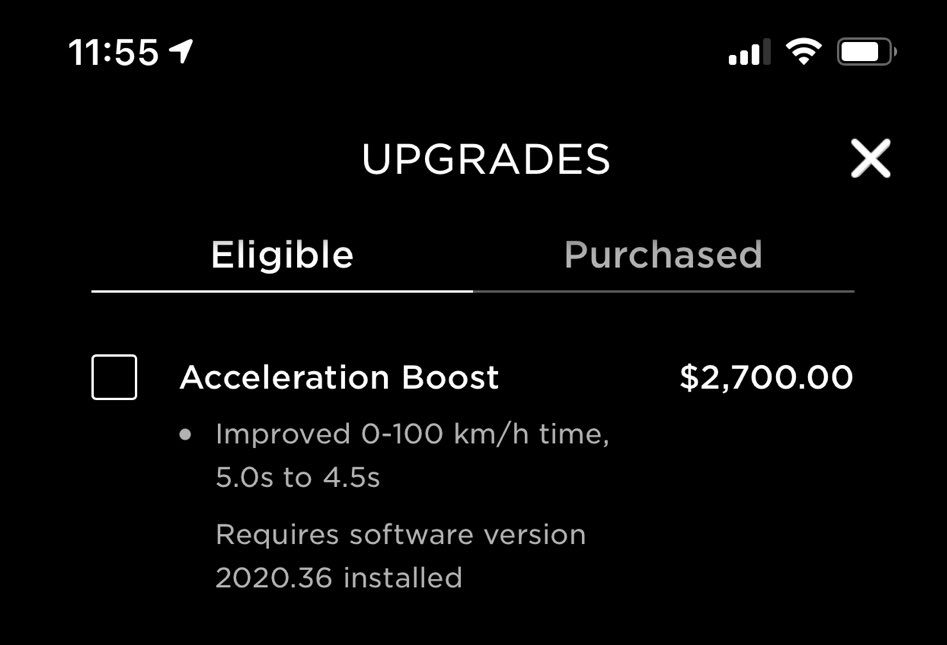 For the boost to work, you will also need to upgrade to at least software version 2020.36.
It is important to note buyers are not able to request a refund 48 hours after purchase.
UPDATE: Like the Model 3 upgrade, it is not available on the Performance Model Y.
Ya I see nothing for Y performance. Might just be for LR pic.twitter.com/TxQiXjfcAL

— Toby Li (@tobyliiiiiiiiii) September 25, 2020
Will you be buying the Acceleration Boost for the Model Y? Let us know in the comments below.