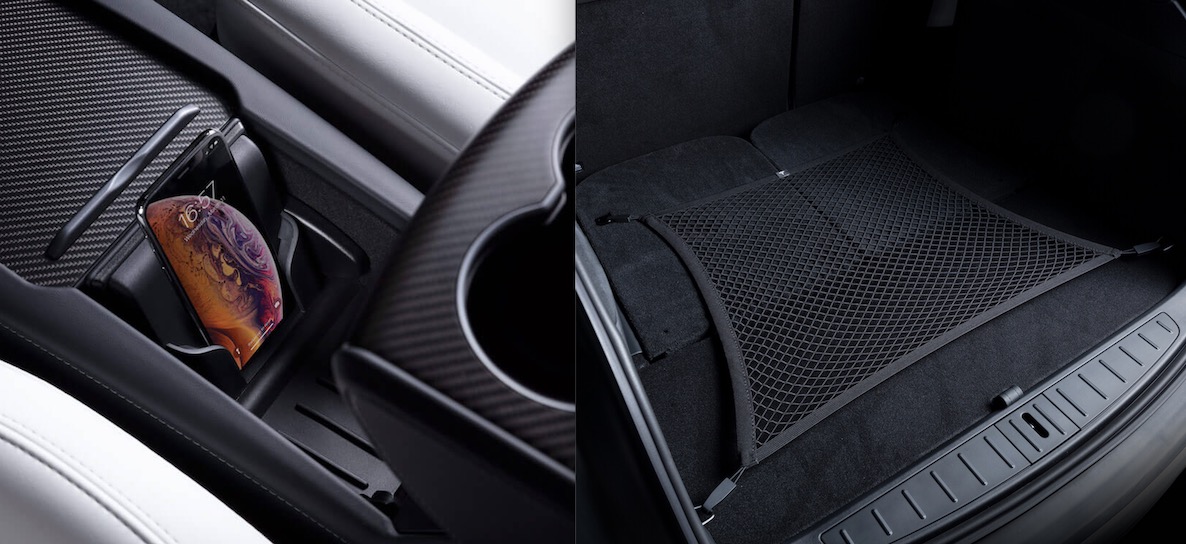 It has been a busy day for Tesla. Earlier today the automaker updated the pricing on its new Model Y SUV, reducing the price in Canada by $6,000 for the Long Range version.
Save with big discounts at your favourite Tesla accessories stores, like 10% off at Tesmanian, TesBros and Nikola Pro, plus many more. Coupon codes at DriveTeslaCanada.ca/deals.
Tesla today also introduced two new accessories for the Model S and Model X.
Model S/X Wireless Charger
Earlier this year Tesla added a new wireless charger as standard in both the Model S and Model X.
Now for those who purchased their Model S or Model X before January and didn't get one as standard, you can now purchase one from the Tesla Shop.
Priced at $170 CAD ($125 USD), the accessory installs in the center console area, and provides up to 7.5W of power to charge your devices.
Get 10% off at Tesloid.ca or Tesloid.com with coupon code DTC10 at checkout. Quality Tesla accessories with FREE shipping across Canada and the US.
It also requires a bit more effort to install than the Model 3/Y charger, as seen in this 12-step animation from Tesla.
If you don't want to spend that much money, there are some aftermarket options on Amazon, like this one or this one, which can be had for around $50 CAD.
Model X Cargo Net
The other new accessory, a cargo net for the rear trunk, is only for the Model X, and priced at $70 CAD ($50 USD).
According to the product description, it is available for the six and seven seat configurations, and is used to protect and secure items in your trunk. It also includes a storage bag for when not in use.
Again, there are cheaper options available on Amazon, like this one, if you aren't quite feeling up to spending $70 on this accessory.
Hopefully Tesla releases something similar for the Model Y soon.