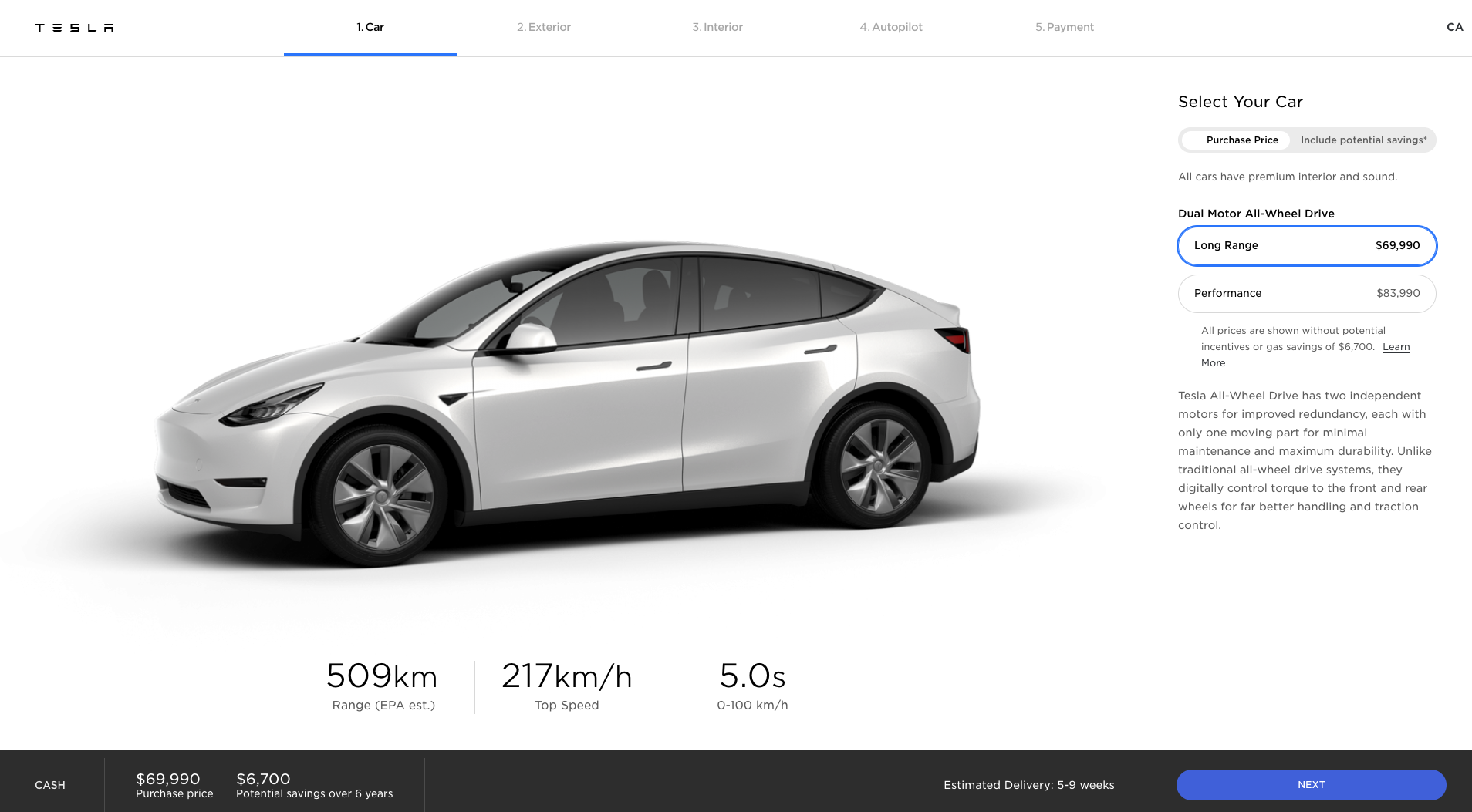 After launching the Model Y in Canada last month, Tesla has unexpectedly slashed the price of the electric SUV for both the Long Range (LR) version and the Performance version.
Save with big discounts at your favourite Tesla accessories stores, like 10% off at Tesmanian, TesBros and Nikola Pro, plus many more. Coupon codes at DriveTeslaCanada.ca/deals.
As of today, July 11 2020, the LR Model Y now starts at $69,990 CAD, down a huge $6,000 from the previous price of $75,990.
The Performance Model Y also saw a big price drop, but not as significant. It now starts at $83,990, down $2,000 from $85,990.
This isn't the first time Tesla has altered the price of the Model Y in Canada. Just 3 months ago the automaker increased the price by $3,600 for the LR version and $1,600 for the Performance version.
Get 10% off at Tesloid.ca or Tesloid.com with coupon code DTC10 at checkout. Quality Tesla accessories with FREE shipping across Canada and the US.
Today's newer prices are now lower than they were before that price increase in April.
This price change also brings the LR AWD version of the Model Y within $3,600 of the LR RWD version. It used to be priced at $66,390, but is no longer available to order.
Since there has been no updates on when or even if RWD orders will be delivered, it is possible Tesla could automatically upgrade those orders now to the AWD version.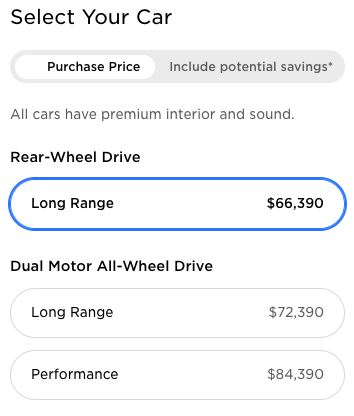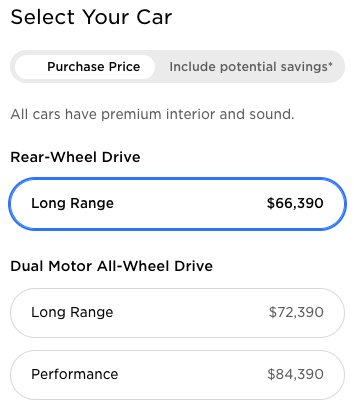 As of now it is unknown why Tesla has lowered the price of the Model Y. It was suspected the recent price increase was due to the weakening Canadian dollar, but there have been no significant changes in exchange rates since then.
So far it appears the price drop is only affecting the Model Y, as other prices have remained the same.
Developing story, check back for updates…
Update #1: If you have a reservation in Canada for a Model Y, it appears as though you will have to cancel your existing reservation and place a new order to get the new pricing.
According to one Drive Tesla reader who is expecting delivery of his LR Model Y on Monday, he is being asked by Tesla to place a new order to get the new pricing, but will still be matched to the same car and maintain his delivery date.
From what we've heard, this price change was not expected by Tesla employees, so information is changing rapidly. They are doing their best to make sure everyone who is entitled to the new lower pricing will get it.
Update #2: The price change also impacted the price of the Model Y in the US, and now starts at just $49,990 USD. Prices there have dropped by $3,000 USD for the LR version, and $1,000 USD for the Performance version.
Update #3: According to information sent to Drive Tesla by several readers, it looks like Tesla is able to submit the changes behind the scenes to update pricing on existing orders, so cancellations are not necessary. The only time you might need to cancel and re-order is if you already have been matched to a vehicle and have a delivery date.
It is also important to know that if you have FSD on your existing order and it was placed when it cost $9,200 (or less), you will be paying the new $10,600 price for the FSD package after the recent price increase.