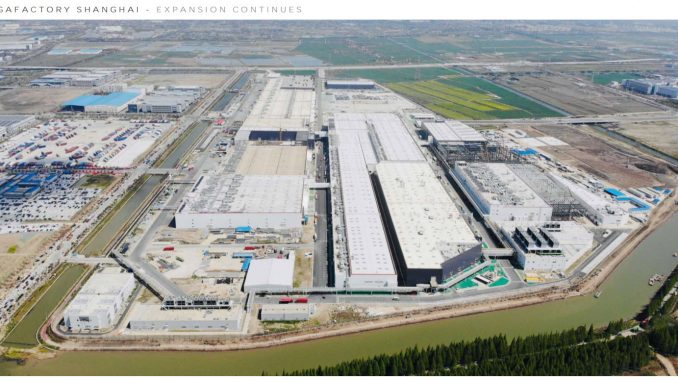 Tesla China has filed with China's Ministry of Industry and Information Technology (MIIT) to build five different versions of the Model Y at Giga Shanghai.
The five different versions were published on MIITs New Energy Vehicle (NEV) purchase tax exemption list on August 10.
The list includes two versions of the Long Range Dual Motor (AWD), with one having a made-in-China (MIC) motor and larger 78.4kWh battery pack. The second version has what is referred to as an "import motor" and a slightly smaller 76.8kWh battery pack.
Similarly, two versions of the Standard Range (SR) Model Y are also on the list. Again, one has a MIC motor and the other an "import motor", however in this case they both have 60kWh LFP battery packs.
There is only one Performance version with 566km (351 miles) of NEDC rated range from a 78.4 kWh battery.

The extended list of versions is likely due to Giga Shanghai's recently gained status as Tesla's primary vehicle export hub. The company will be able to build different versions for different markets around the world, while still being able to cater to the domestic market in China.
Many of the Model Ys will be heading to Europe until Giga Berlin becomes operational. The first batches should be arriving in European ports this week, with some customers already receiving their VINs and delivery dates.