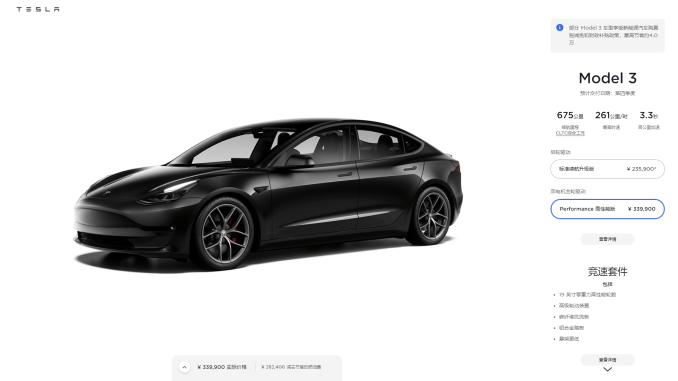 Exactly one week after increasing the range estimates for the Model Y, Tesla has now increased the range of the Performance Model 3 in China.
According to an update on the Design Studio, the highest trim level of the Model 3 can now travel 675km (419 miles) on a full charge. That is a 70km (43 mile) increase over the previous range estimate.
Interestingly, the Performance Model 3 range estimate is now based on the new national standard GB/T 18386.1-2021 CLTC-P comprehensive operating conditions standard.
The Standard Range Plus (SR+) variant, the only other Model 3 type available in China, is still rated on the NEDC rating schedule.
Along with the change on the Design Studio, Tesla China also released information on the reason for the increase.
According to the automaker, the battery size has increased from 76kWh to 78.4kWh. Although it wasn't confirmed at the time, it is believed the battery size of the Model Y also increased last week from 75kWh to 80 or 82kWh.
h/t: @JayinShanghai