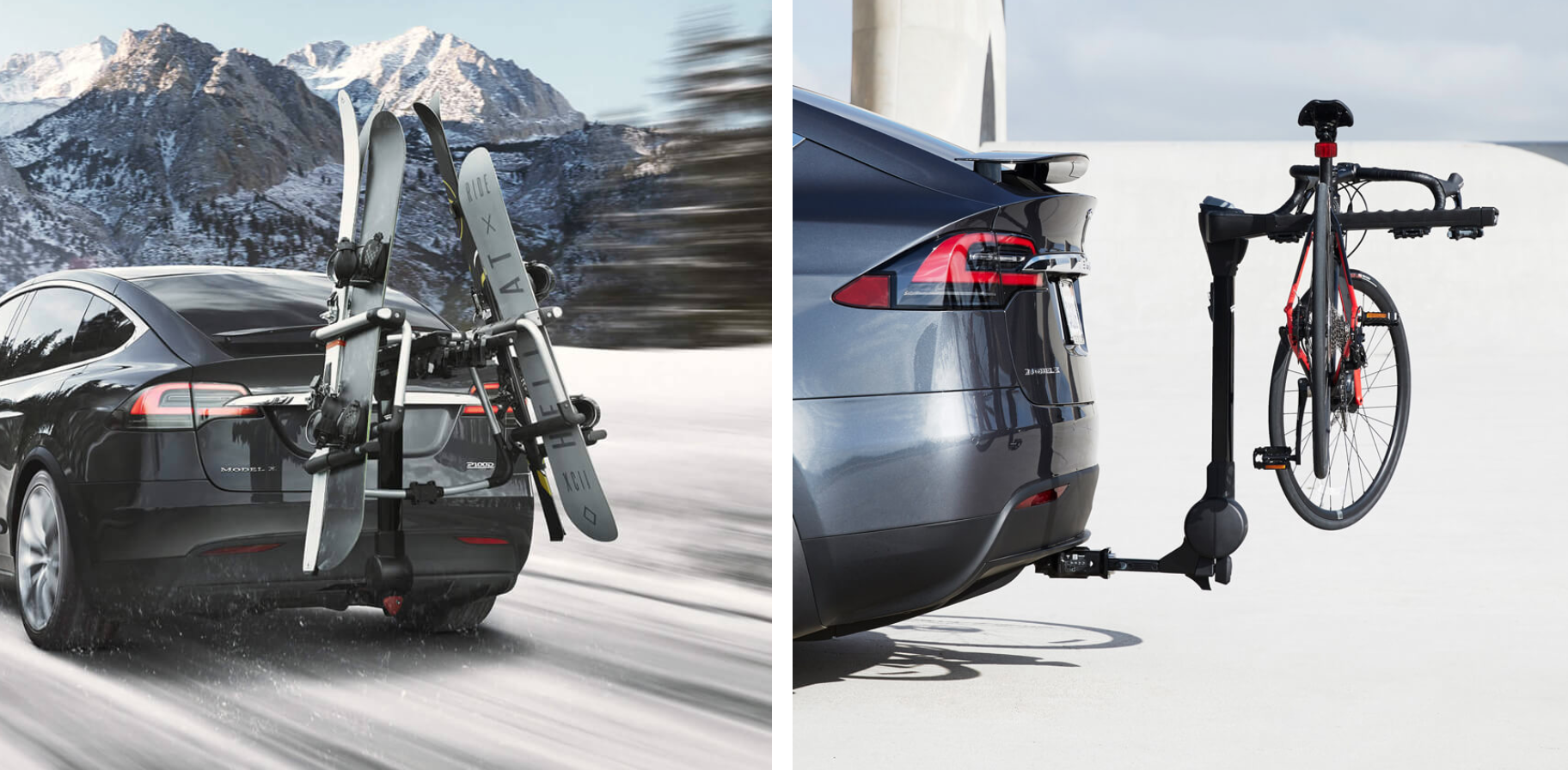 If you are the proud new owner of a Tesla Model Y and enjoy spending time outdoors, you're going to love the newest accessories Tesla has just added for the electric SUV.
Model Y Hitch Rack
If you added a tow hitch to your Model Y order, or have had an aftermarket hitch installed, you can now purchase a hitch rack from the Tesla Shop.
According to the product description, this is the same hitch rack that has been available for the Model X since 2016. The rack carries up to four bikes, and designed to handle a maximum weight of up to 120lbs.
It is unfortunately out of stock, but you can setup an email notification when the hitch rack is restocked. When it does, it will set you back $600 CAD ($540 USD).
Click here to check it out.
Model Y Ski/Snowboard Carrier for Hitch Rack
Tesla has also added the snowboard carrier to the Model Y accessory page in the Tesla Shop. Again this is the same as the Model X carrier also first released in 2016.
Unfortunately it cannot be used by itself, and works with the Tesla Hitch Rack above. It weighs just 20lbs and and can hold up to 6 pairs of skis or 4 snowboards.
This carrier costs $372 CAD ($280 USD), so when combined with the hitch rack above, you'll be spending nearly $1,000 CAD to be ready to hit the slopes this winter.
This item is currently in stock, so click here to buy yours now.