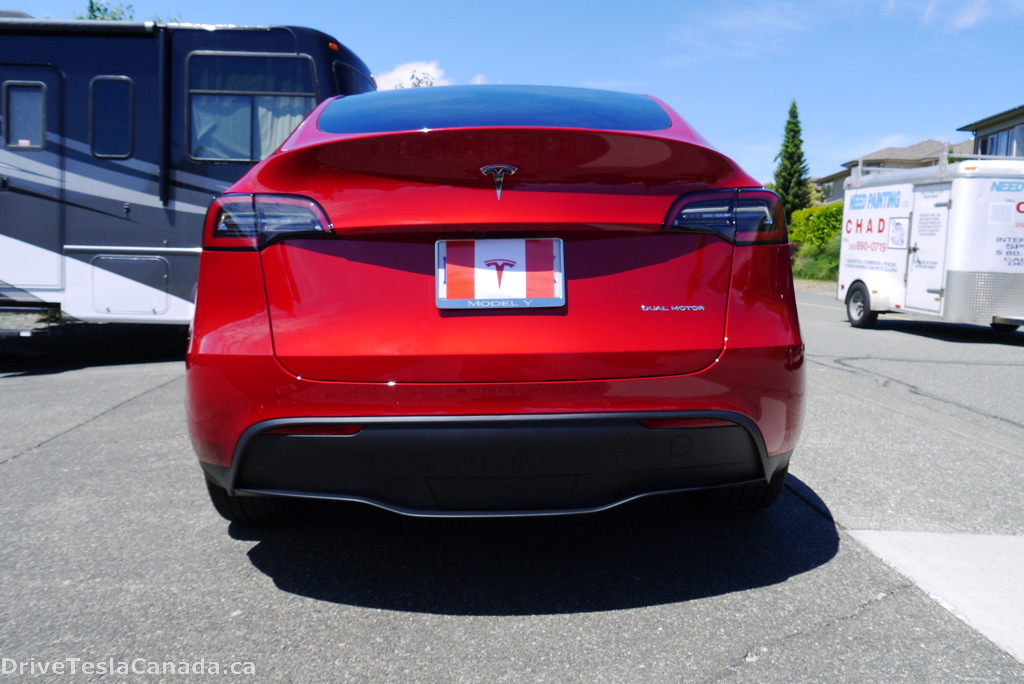 The Tesla Model Y has only been out since March, but it has apparently already undergone its first design change.
Tesla is well-known for making continuous improvements to its vehicles, instead of waiting for the model year change as is typically seen. According to a post on Reddit, the automaker's first tweak to the Model Y is a series of small changes to the design of the taillights.
The first change is that now when braking, the taillights only illuminate the outer "C", instead of the entire loop. In addition, the small horizontal turn signal light in the center of the taillight has been changed to amber (orange). The colour of the taillight housing around the brake light has also changed from a dark red to a lighter red.
The user who posted this on Reddit was unable to provide any photos to substantiate the claim, so we'll have to wait and see if it new owners start reporting the change soon. Until then, another user by the name of u/psaux_grep posted a photo of his European Model 3, showing what their taillights look like with the same amber turn signal (kind of hard to see).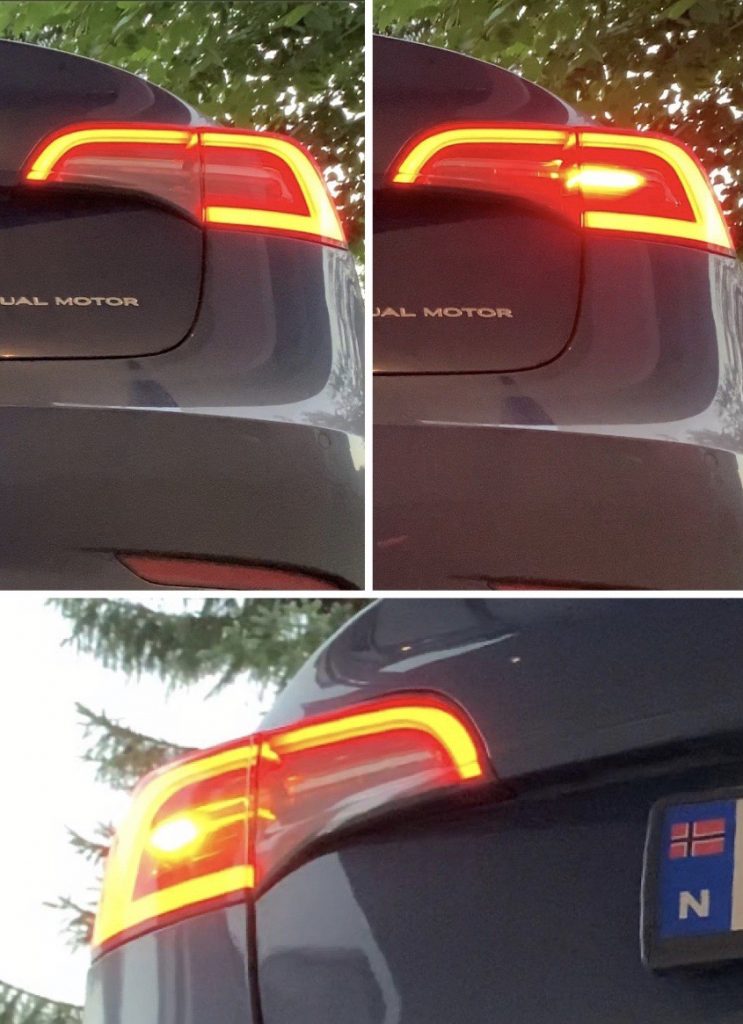 Changing to a amber turn signal is a smart move, and is the standard in most of the world outside North America. Studies have shown there is up to a 28% decrease in the likelihood of a collision with amber turn signals. This is because drivers behind your vehicle can quickly and easily recognize that your car is turning as opposed to stopping. Below is a good video that explains why.
h/t [
KKVR on Twitter
]