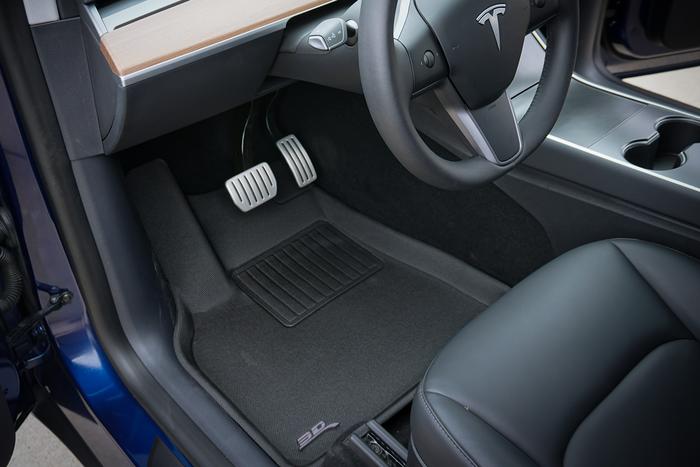 If you've been holding out for the 3D Maxpider all-weather floor mats for the Tesla Model Y, they are now available for purchase from the Teslarati Marketplace.
Regularly mentioned as the best all-weather mats for the Model 3, the 3D Maxpider mats for the Model Y are precision-made for a perfect fit. Constructed with triple-layer all-weather protection, the 3D Maxpider mats come in a variety of options to cover every part that could possibly need covering in the Model Y.
You can purchase the full 7-piece complete set which covers the footwells of the front and rear seats, all the trunk compartments, including the side cubby, and the frunk. This complete set is on sale for $529.16 USD.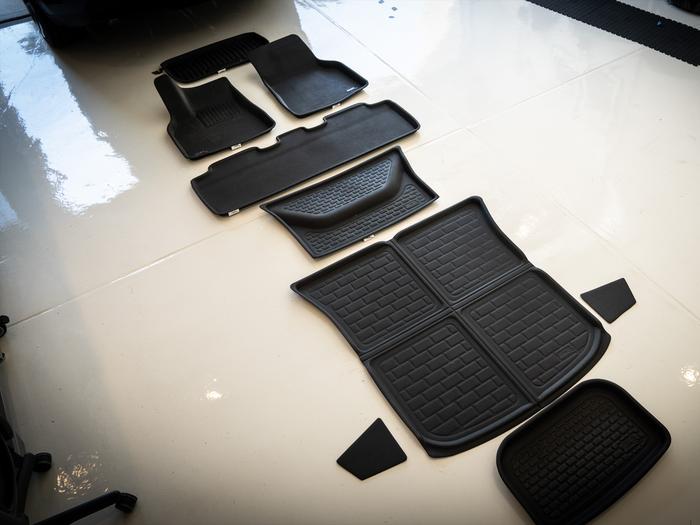 There are also 2-piece options available if you just want coverage for the trunk and frunk, which are also on sale for $201.28 USD.
The mats were available for pre-order, which is what is currently being shipped out. Once the backlog of pre-orders have been shipped, new orders will then be sent out. According to Teslarati, it should take about 6 weeks to receive your order if placed now, just in time for winter in Canada.
Affiliate Disclosure: This post contains affiliate links, which allows us to continue to deliver great Tesla news. Thank you for your support.