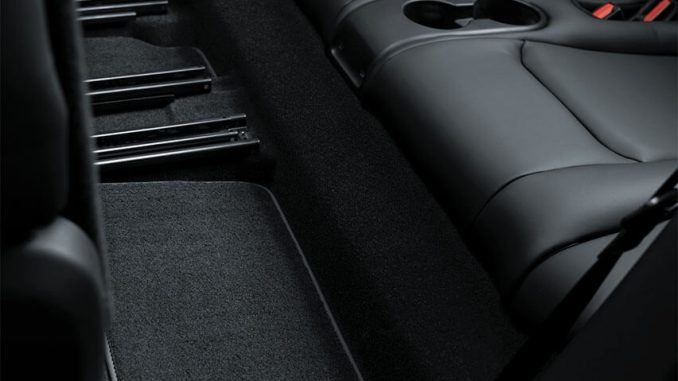 Tesla introduced the seven-seat Tesla Model Y earlier this year. When the first deliveries began, owners quickly noticed the car did not come with floor mats for the new third row.
Nearly six months later Tesla has now added third row floor mats to its online store.
Unfortunately they are carpet mats, and not all-weather mats like the ones also currently available in the Tesla Shop. The package includes two mats, one for each side of the second row slider rail.
They are available for purchase at the fairly reasonable price of $40 CAD, or $30 USD.
Click here to buy yours now.
Product Description
Model Y Carpet Interior Third Row Mats offer comfortable floor protection with a thick, durable pile and come treated for stain and soil resistance. Designed by Tesla's Design Studio.
Includes:
1x third row carpet mat [left]
1x third row carpet mat [right]
Note: Only compatible with Model Y Seven Seat Interior configuration.