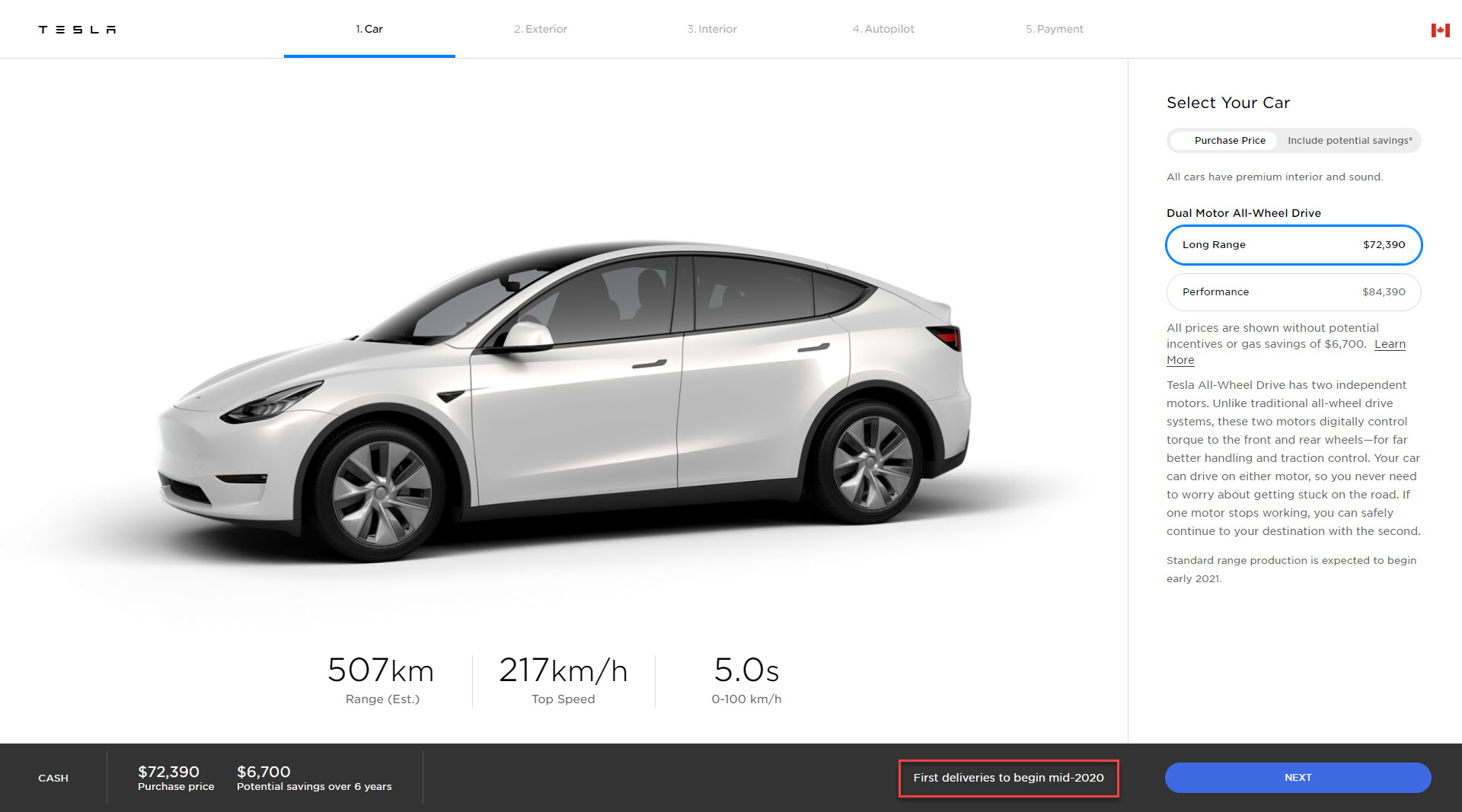 Tesla appears ready to deliver the first Model Y vehicles to lucky customers in the US this weekend. In Canada, we have to wait until "mid-2020" according to Tesla's website, but today that seemingly far-off date became one step closer.
Save with big discounts at your favourite Tesla accessories stores, like 10% off at Tesmanian, TesBros and Nikola Pro, plus many more. Coupon codes at DriveTeslaCanada.ca/deals.
Natural Resources Canada (NRC) now officially lists the Tesla Model Y Performance AWD on its Fuel consumption ratings search tool, the first model expected to be delivered in Canada.
As described on NRC's website, the tool is intended "to help identify the most fuel-efficient vehicle that meets your everyday needs by comparing the fuel consumption information of different models".


There are no surprises as the Performance Model Y comes in with a range of 507km, matching the EPA rating and what is listed on Tesla's online Design Studio.
Get 10% off at Tesloid.ca or Tesloid.com with coupon code DTC10 at checkout. Quality Tesla accessories with FREE shipping across Canada and the US.
The consumption figures, which are better than the Performance Model 3, are still surprising to see given how much bigger the the Model Y is compared to the Model 3. Tesla has made some impressive efficiency gains over the last couple of years to be able to have better efficiency than the equivalent Model 3.

When using the tool to look at "Sport Utility Vehicle", it is ranked first in its class in a tie with the Hyundai Kona Electric, which has almost identical consumption figures.
The Model Y is available to pre-order on Tesla's website right now. The Performance version starts at $84,390 CAD, and the Long Range version starts at $72,390 CAD.