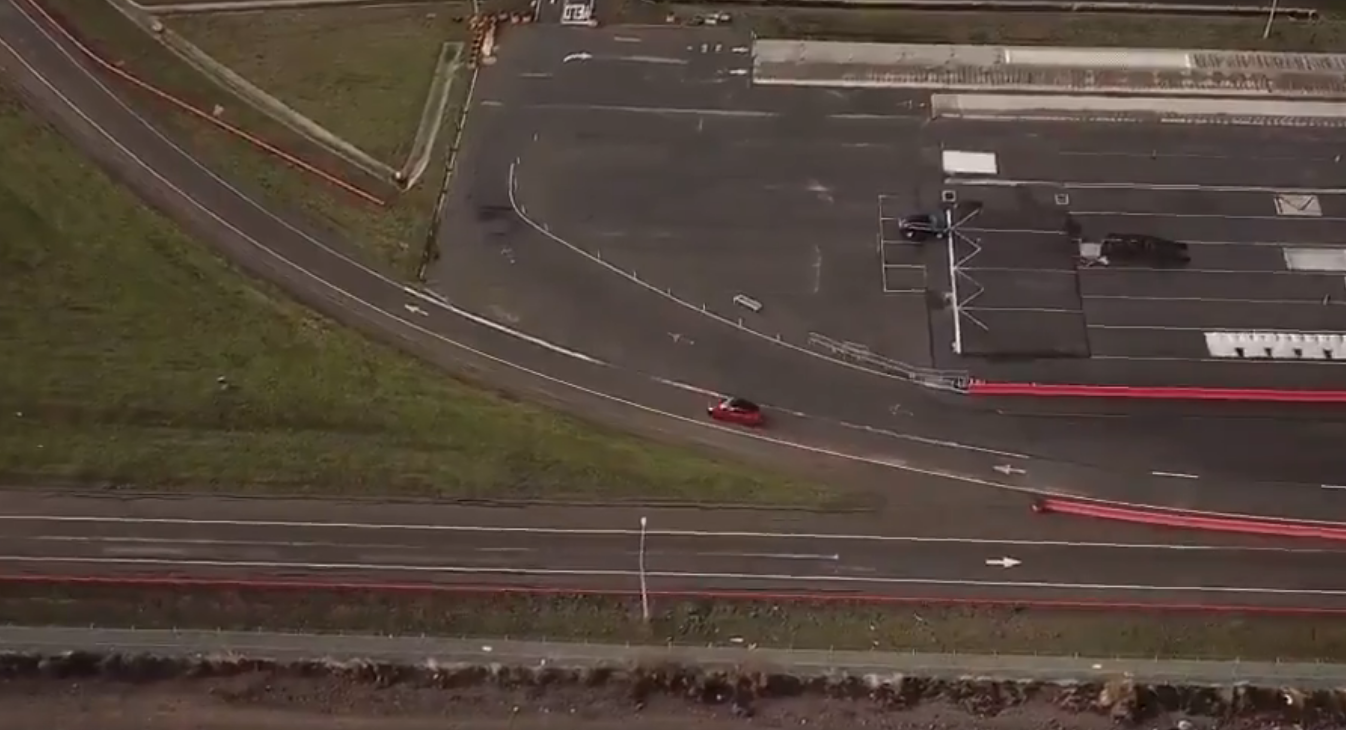 Earlier this week we showed you video from Global Equities Research analyst Trip Chowdhry where during his latest trip to the Tesla factory, he came across a red Model Y doing hot laps around the Tesla test track.
Now a second video has emerged, showing what appears to the same Model Y, going around the same test track at Fremont, performing a fast acceleration from a standstill. The video, taken by @ksumnole420 from a drone, was likely taken the same day as the other video, and based on the super quick acceleration, appears to be the Performance version of the Model Y.
As noted by Trip Chowdhry, seeing the Model Y on Tesla's test track is a good sign that development and production is moving along as expected. Recent reports have shown that Model Y deliveries could begin in Q1 2020, even further ahead than Tesla's already bumped up production timeline of summer 2020, which was announced during Tesla's Q3 earnings call.
Was Trip Chowdhry really filming this on Saturday? Or was it Sunday? I caught a mY on the track doing a lap on the 8th and it was hardly windy or rainy. Trip's video looks oddly similar to the conditions when I was here: overcast and slightly wet but drying. You be the judge. https://t.co/w4UNng7Hbn pic.twitter.com/Hm42IXrHzP

— 🔎 (@ksumnole420) December 10, 2019