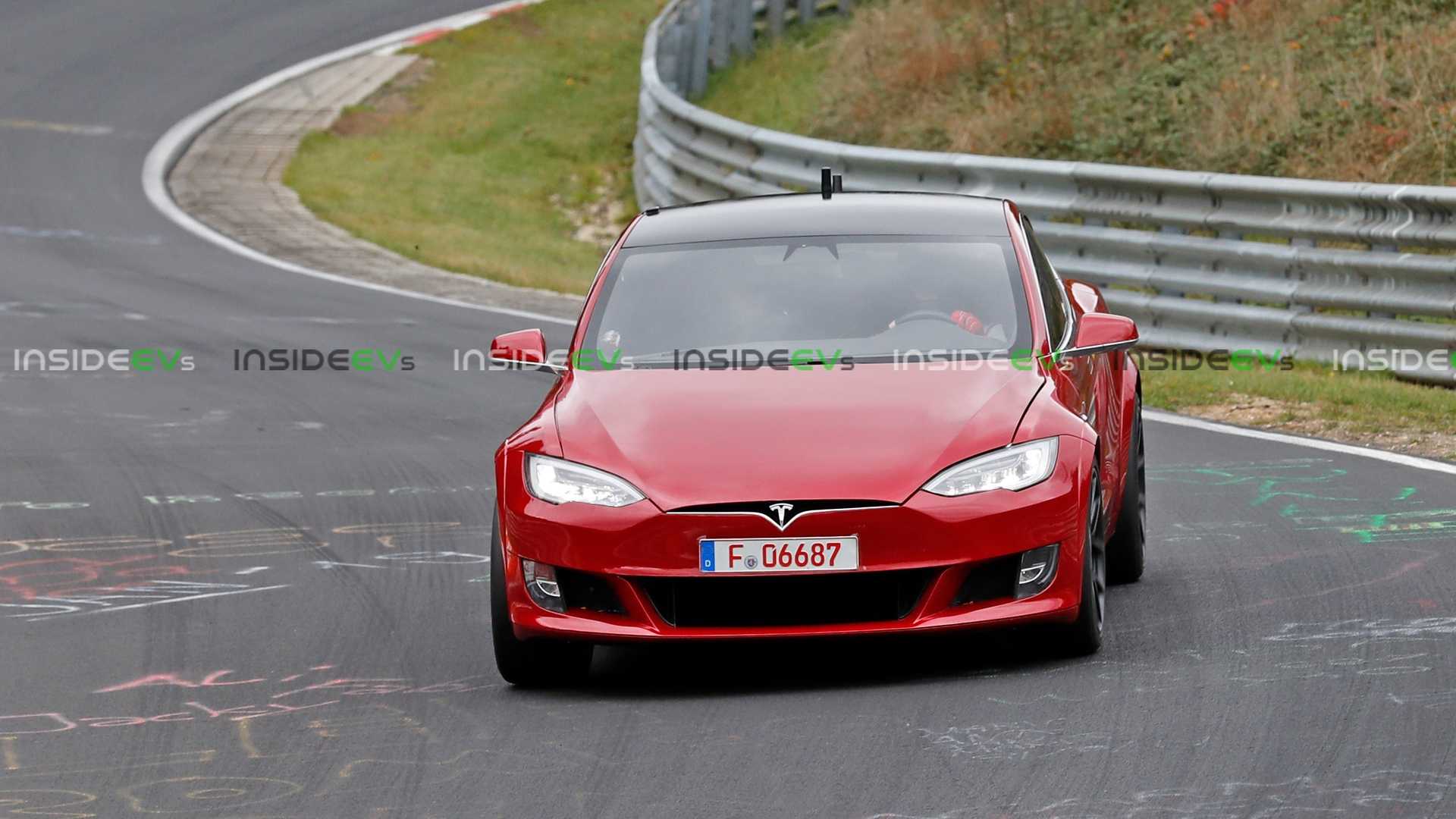 Last month we saw an epic showdown between Porsche and Tesla. After Porsche unveiled their new Taycan (and have since announced a toned down Taycan 4S), they announced they had set a track record at Nürburgring with a time of 7m42s. Tesla CEO Elon Musk was quick to react by announcing days later on Twitter they were sending a Model S to Germany to try and beat the Taycan record.
After a week of spy shots, videos, and even a break down of one of the Plaid Model S, there was no official lap record set. We did however get a comment from Tesla that a time of 7m20s would be achievable, and an even better time of 7m05s could happen after a few tweaks.
Now it appears Tesla is back for a second round, with some more Plaid Tesla Model S vehicles spotted lapping at the famed German race track, as pictured by InsideEVs. This time around, there appears to be different red and blue Model S vehicles, with the blue one featuring a massive rear diffuser. Musk also confirmed on Twitter that the vehicle used to set the record will be a production unit, and not made just for this track record attempt.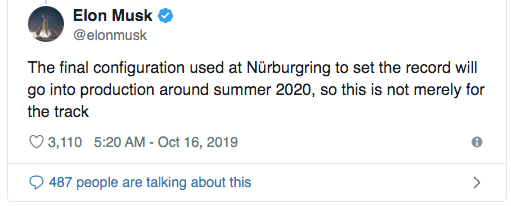 Model S Plaid on Nurburgring first seen here! Dangerously fast! pic.twitter.com/RkmCngsfg7

— Chris (@chrismodelsperf) October 16, 2019
Everyone is waiting with baited breath for the official announcement that Tesla has beaten the Taycan record. Until then, all we can do is enjoy the ride (and pictures).