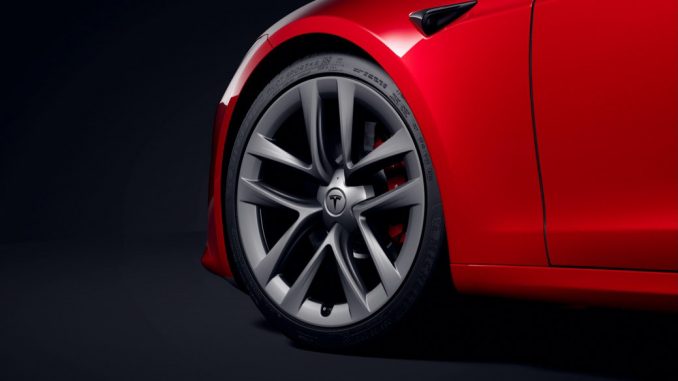 After years of waiting Tesla finally announced a design refresh to the Model S and Model X earlier this week. Along with the drastically redesigned interior, Tesla also increased the prices of all variants of its flagship vehicles.
That increase left customers with existing orders placed before the increase suddenly facing having to pay about $10,000 USD more than originally planned.
Those customers are now learning Tesla is softening the blow just a bit, by offering a $2,000 discount on existing orders.
Received a call from my Tesla service advisor

The new 2021 Model X will be delivered to me sometime in April and people like me who have had prior orders will get a $2000 price reduction.

He also mentioned that there are *12 new features* that Elon will announce shortly.$TSLA

— AJ – Alternate Jones (@AlternateJones) January 28, 2021
According to @AlternateJones, the automaker is also honouring the price of his Full Self-Driving (FSD) purchase, which was made before the price increase after the release of FSD beta.
I also get FSD for just $8K (currently $10K) as I ordered in Oct 2020.

— Alternate Jones (@AlternateJones) January 28, 2021
The offer is also being given to customers in Europe, but are being told they will have to wait a lot longer to receive their vehicles than originally planned.
https://twitter.com/raffaeru/status/1354880916867473414
CEO Elon Musk referred to the price increase during the company's Q4 2020 earnings call, saying he hopes customers aren't too upset about it.
Hopefully people aren't too upset if they just bought the Model S. New one $10K more

— Drive Tesla 🇨🇦 #FSDBetaCanada (@DriveTeslaca) January 27, 2021
If any customers in Canada have been offered a similar discount, let us know in the comments below.