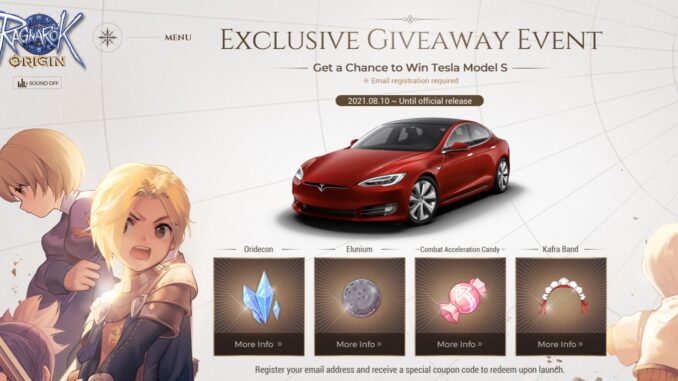 Gravity is giving away a Tesla Model S as part of their push to drive pre-registrations of their new massively multiplayer online (MMO) game, Ragnarok Origin.
You can register for the giveaway on the official Ragnarok Origin website, and you will need to verify your email to complete registration. Along with a chance to win a new Tesla Model S, players will also receive various in-game items, reports TheGamer.
These items include an Oridecon, Elunium, Combat Acceleration Candy and a Kafra Band.
All users that pre-register will also receive:
Ring for Beginners
Three boxes of potions; and
A Gym Pass
This is not the first time that the gaming community has used a bit of a strange promotion to entice new fans. NBA 2K22 featured Jake from State Farm for some reason. Bugatti worked with Black Desert, and PUBG Mobile partnered with Tesla.